Well.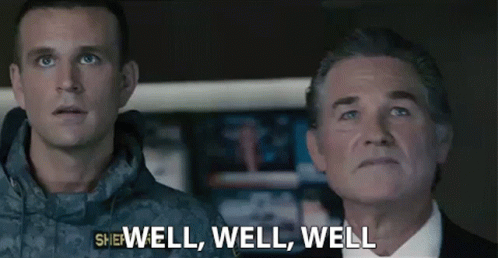 Wellity, wellity, wellity. Etc.
OH YE OF LITTLE FAITH! All the 'Tour is over' doomsayers, take your seats. The game is afoot!
After a destructive day yesterday, Team Jumbo Visma were in the mood for a do-over, and their one-man demolition machine Wout van Aert was equal to the task.
Not to be outdone, yesterday's wounded party Tadej Pogačar had gone away, done whatever it was he needed to do to channel his inner, er, Tadej Pogačar, and returned to the kind of form we have come to take for granted.
On the slopes of the Col de Tourmalet, the GC battle was once again chucked into a bag, shaken around, and tipped back out again, and to borrow from other sporting terminology, it's the equivalent of end-to-end stuff in football, or in tennis terms - seeing as Wimbledon is currently on - Pogačar's managed to return Vingegaard's powerful serve, and we're set for a really long, drawn-out rally. We hope.
Let's delve into some of the specifics of the day, without further ado.
🚴
We are working hard to keep you all entertained and informed, and we really hope you enjoy what you read. If you'd like to support the site at any point you can
buy us a coffee
, head to the
writebikerepeat.com shop
to have a browse and pick up an item or two, or
subscribe
as a free or paying member of the writebikerepeat crew. We'd love to have you on board.
LE MENU
PRÉPAREZ VOS MUSETTES!
def: prepare your musettes!
Cuisine du Jour
Stage 7 – Mont-de-Marsan – Bordeaux (169.9km, flat)
It's going to be a quiet one, folks.
In fact, it's the only stage of this year's Tour with less than 1000m of climbing – even including the final Paris stage - making it officially the flattest stage of this year's Tour de France.
Let's not labour the point today. Crepes are flat. And French. They may have (apparently) been invented in Brittany in the 13th century, but I'm sure they eat them in Bordeaux - in fact, I can confirm that they do, as I went on holiday there in 2019. Go smear something delicious on a crepe and probably go out for the day, as it's effectively a mobile rest day for all but the sprinters' teams.
Lena's Amuse Bouche
Stage 7 - Three facts about Bordeaux
The city has nearly 260,000 inhabitants and is the 9th biggest city in France. Those inhabitants are called 'Bordelaise'.
Several different French dialects are spoken right around Bordeaux. Those dialects - 'patois' - are sometimes very different from one another and - depending on which specific patois a Bordelaise spoke - made it difficult to understand your neighbour, in the past. The large difference in dialects was one of several reasons why standard French became popular very quickly in Bordeaux in the 19th century. The Occitan dialect was lost in the city before 1970.
The race Bordeaux-Paris was part of the pro classics season until 1988. It was the longest European one day race in existence at over 600 kilometres and after Paris-Brest-Paris, the second longest race in general. Curiously it was always ridden with pacemakers, which severely reduced the need for a peloton. From the 1960s -1980s on, the race became an anomaly in modern men's professional racing and lost popularity since it requested specific preparation that didn't translate well into other races. Among the winners list you can find the names Anquetil and Vanspringel.
APRÈS L'EFFORT, LE RÉCONFORT
def: after the effort, the comfort
Taking a sideways look back at the day's action, to reflect, reconcile and remember
Speedy Stage Takeaway
6 HEROES OF STAGE 6 WHO AREN'T CALLED JONAS OR TADEJ!
Wout van Aert. Hands down, without a doubt, performance of the day. He attacked from kilometre zero, and yes, he shared the work for a good part of the day with his breakaway pals, but from the Col d'Aspin onwards it was all him. He only clocked off 4.6km from the top of the final climb of the day, at which point he swung almost to a virtual standstill, needing a push from a spectator to keep him upright. I will never, ever fail to be astonished by the capabilities of this exceptional rider.
James Shaw (EF Education-EasyPost). What a ride from the British rider brought back from the brink of obscurity by Vaughters' team. He helped Powless secure the mountains points he needed and then went on to finish 4th on the stage.
Tobias Johannessen (see Uno-X Watch for full analysis)
Neilson Powless - he really loves those polka dots, huh? The EF rider fought tooth and nail to take back his KOM jersey, and though he couldn't quite stay in contention on the final climb, he did enough to return himself to the spotty throne at the end of the day
Michal Kwiatkowski (Ineos Grenadiers). What a bold ride from the Polish veteran - when he clawed his way back to Pogi and Jonas in the last kilometres of the Cauterets-Cambasque, we dared to dream for a while that he might vie for the stage win. It wasn't to be, but it was a briliant effort, nonetheless.
Fabio Jakobsen (and his team. And all the other injured riders). Just for being brave and brilliant and getting the (very, very tough) job done. See 'Bric-A-Brac' for further appreciation.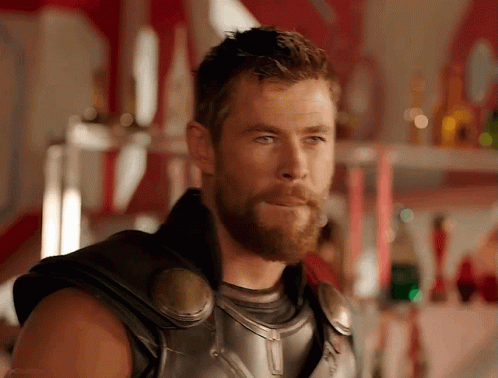 I'd like a word
STAGE 6: IT'S A MARATHON, NOT A SPRINT
or...
IT AIN'T OVER 'TIL IT'S OVER
Though the GC battle has exploded into life at a ridiculously early stage of this year's race, it's a great time to wheel out two tried and tested idioms to keep us steady. The first is a warning: for the riders, who seem intent on dealing knock-out blows at every opportunity. Great entertainment for us, but it's a long game, and with the rate they are burning their team mates, it's a wonder how anyone's going to make it to Paris at this rate.
The second is for us, as fans. Yesterday many were ready to declare the GC battle all but over and done with. When Vingegaard first attacked today, it looked to be the final nail in the coffin. But our heads were given a collective shake when Pogačar exerted his presence on the race and reminded us of the above. Let's just sit back, and enjoy the ride.
I need a drink!
with mixologist Stine Momo Agerbæk
These last two stages have left me EXHAUSTED! I need to rehydrate, to refuel, to recover. Like today's winner Pogacar and new yellow jersey Vingegaard both probably do.
If you're not the protein-shaky kind or heavy into electrolyte drinks… the magic red drink many riders get post-stage contains a mix that includes tart cherry juice, which research suggests can help in regards to muscle recovery. It is also said to support melatonin production. meaning you'll sleep better. And that I most definitely could use after two intense stages.
So I guess for today's bar selection I'll stick to a non alcoholic mix of cherry juice, a little lime/lemon and sparkling water. Feel free to use a fancy glass and decorate it as well. Easy, tasty, refreshing and getting us all ready for the next punch-up, which will come Sunday the LATEST. Drink up, you will probably need it!
Vive la Lanterne Rouge
Vive DRIES DEVENYNS!
Yes, while Fabio Jakobsen finished last yesterday, he managed to cross the line ahead of his team mate Dries Devenyns today, so we extend our thanks to the Soudal-QuickStep team for mixing things up and ensuring we get to learn about more riders.
Of course, we'd love to hear from Dries himself as to how he feels to finish in this mythical position, but while we wait to hear from him, let's find out THREE FACTS about the day's Lanterne Rouge.
He enjoys skiing but won't take part while he's a pro (because he's a pro!) so is waiting until retirement - wolf go whoosh!
He can play guitar and piano - wolf go wah wah!
He has this ADORABLE puppy - wolf go woof!
LE RAVITO
noun: the refuelling
Features to enhance your Tour experience, and refresh your mind after a long day's cycling viewing
Stat du Jour
by Sam Mould
It's Tourmalet day! How could I ignore what has become such a staple of the the Tour de France?
At 2115m tall it is the highest pass in the Tour de France. Given this fact alone, it becomes instantly obvious why it's such an appealing climb. Later this month, we also have the pleasure of seeing Tour de France Femmes taking on this peak.
While today marks the 89th appearance in the Tour, it has only featured as a mountain finish 3 times.

So I know you're all wondering "yeah we know it's 2115m tall, but Sam! Tell me how many Pogačars that is?"
Ok, ok! Chill your jets. The Tourmalet is 1,201.70 Pogačars tall.
Bands of Brothers
There are 27 nations represented at this year's Tour, and coincidentally, 21 of them have two or more riders. Each day, we'll take a look at a different nation, evaluate their chances of success and throw in a random fact or two, and add to our 'National Standings' chart to see if numerical advantage translates to more stage wins. Dedicated link to Justdiggit, Gino's charity of choice - the charity have set up a specific project in Gino's memory - please consider donating to them, during the Tour.
STAGE 6 - SLOVENIA
(Can we take a hot minute before we begin, to appreciate how every day I've had a good reason to be able to pick a different nation? I KNOW, RIGHT?!)
It's time to talk about the little giant of the cycling world, Slovenia.
Check out this statistic: in the past four years, Slovenia have podiumed a Grand Tour 10 times. TEN. Out of a possible 12 opportunities. 6 of these have been wins. This gives you some framework for contextualising the achievement of a nation with a population of just 2.1 million.
They have a modest representation at the race this year, perhaps a fitting reflection of their overall size, with just 3 Slovenes taking the start in Bilbao, but they pack a mighty punch, despite their diminutive nature. They're a nation of sport lovers, and this is borne out by the excellent sports people they produce, Tadej Pogacar being one of the finest examples of this. The two-time Tour winner put himself well within the mix to fight for a third victory, after a season that's already seen him win two Monuments and a handful of other races besides.
His compatriots this year are Matej Mohorič (Bahrain-Victorious) and Luka Mezgec (Team Jayco-Alula). Mohorič is a two-time stage winner at the Tour, and winner of Milano-Sanremo in 2022. The daredevil descender rides in support of his team leaders this year but following a quiet start, may be given the freedom to go for his own chances later in the race.
At 35, veteran fast man Mezgec is over a decade older than Pogačar. An excellent and experienced lead-out man, who has been riding for Dylan Groenewegen since the Dutchman joined the team in 2022, Mezgec will hope to pilot his sprinter to victory on one of the remaining flat stages.
Pogi's great day in the saddle means Slovenia burst onto the overall national standings - here's how they're looking:
NATIONAL STANDINGS
Pardon my French
avec Mathieu Fraisse
STAGE 6
OOOH MOUNTAIN STAGE! Big, big one! 🏔️ With the famous Tourmalet on the menu today, let's hope you had a good night's sleep and you didn't miss breakfast. Also drink water to stay hydrated because what's about to happen is pretty 🥵 If you check all the boxes then you might have what it takes to embody today's French expression:
Avoir la socquette légère | avwaʁ la sɔkɛt leʒɛʁ
Literally, to have light socks.
You can use this expression to talk about a rider that is in top shape. Everything they do during the stage seems easy, aerial.
"Is it a bird, is it a plane?" Nah that's just me and my light socks 🧦
Also known as 'caresser les pédales', to caress the pedals. Silky smooth moves, baby!
E.g. : Tobias Johannessen avait vraiment la socquette légère dans le Tourmalet
Tobias Johannessen really seemed to have 'light socks' in the Tourmalet
Relentless attacking, hard turns in the breakaway, there are a lot of ways to prove to your competitors you're in top shape and take the upper hand. So what kind of socks are you wearing today? 😏
After dancing shoes yesterday, now it's time to put your light socks on. Now you know where France's fashion culture comes from : cycling 😎
YéYé, c'est Le Tour de France 2023
with DJ Momo
2022 was a GREAT Tour de France, but it seems like the writers of this show are really dedicated to outdoing themselves for this year's edition. From an audience perspective, this back-and-forth between the GC giants is pretty damn hard to compete with on an excitement level.
18: Let's Dance - David Bowie
As requested by my co-writers yesterday; here's a song for the climbers. Haven't seen any riders sport red shoes this year, but nevertheless it's a great way to open today!
19: Best Day Ever - Sly and The Family Stallone
That break. That break-formation part of the stage. That whole balls-to-the-walls-riding stage? This song sums up a lot of feelings from the fan seats.
18: Kiss With A Fist - Florence + The Machine
Ladyfolks and Gentlepeople, we got ourselves a battle! Can already hear the Tekken countdown of 3-2-1 fight warming up for Sunday's stage.
18: Together in Electric Dreams - Phil Oakley + Giorgio Moroder
It seems like those two guys now in respectively white and yellow are just destined to be at the front of a TdF mountain stage together, doesn't it? Can't say I mind it, not when both are clearly competitive in the race, and especially not when we get excellent post-race hugging imagery to go along with it!
Uno-X Watch
UNO-X! Clearly they noticed that we omitted to include them in yesterday's bulletin and were extremely upset, so resolved to make sure they made it into today's. Which is going to be THREEFOLD!
It was a late one yesterday so I didn't manage all the usual segments but it didn't go unnoticed that Torstein Træen made it into the day's break. It came to nought in the end, but it was great to see him trying his luck after a crash earlier in the week.
The team managed to squeeze not one, but TWO riders into today's break, Jonas Gregaard and Tobias Johannessen, and Johannessen not only managed to make it over the Tourmalet first, catapulting himself up to third spot in the King of the Mountains standings, but he hung on to take third on the stage overall - a truly special achievement and one which he and the team should be incredibly proud of.
Fun fact! Yesterday we shared our Lanterne Rouge, Fabio Jakobsen's nickname, the Heukelem Hurricane. Well, according to a Norwegian journalist appearing on DK TV2's evening Tour show, the nickname of Uno-X's time trialling machine Søren Wærenskjold is 'Flodhesten fra Mandal' which translates as The Hippopotamus from Mandal (the Norwegian town he's from). Well then.
BRIC-À-BRAC
def: The bits and bobs, the shiny things, the small treasures that would otherwise go unnoticed.
Rider doing something they're not supposed to be doing of the day
Candidate number 1. Fabio Jakobsen represents all the sprinters. In this photo he symbolises all of the pain and suffering the bigger guys endure when they have to drag themselves through days like today, to give themselves another chance to do their thing tomorrow. Because let's face it - the climbers take those days to rest. It's not really fair, when you think about it. So here's to Fabio and all the riders doing something they're REALLY not supposed to be doing - because nobody who sprints for a living is meant to go over those mountains.
Which leads us to PART 2 of the segment... If it is indeed true, that sprinters should not be able to do these things, then how is it exactly that Mark Cavendish was able to ride over those peaks and still do this?
Tweets of the Day
DOGS OF LE TOUR - Episode 1. Bimba (Sepp Kuss)
Also featuring this Tweet, because not only does it feature Kwiato giving a great review of his own performance, but it also features the clip of Wout swinging at the beginning.
Photo competition
Are you visiting a stage of Le Tour this year? If so, this is your chance not only to show your photography skills to the world, but also to win a prize courtesy of Jen's Cycling Art. Just drop me a message and send across your best shots, and those selected will feature in a gallery of the day's best photography. Spread the word and get those cameras honed and ready!
---
💡
If you have enjoyed reading this post and would like to show your support for my free cycling content, consider
buying me a coffee.
And if you'd like to hear from me more regularly
subscribe
.