It's been a rollercoaster ride so far, this Tour. Not the gradual build of the Giro d'Italia, and not the constant undulations of La Vuelta, but a true adrenaline ride the likes of which only the most show-stopping theme parks could provide.
From incredibly high peaks one day, literally in terms of the climbs and also in terms of our excitement, come the flat troughs of days like today, which - while it wasn't as slow as stage 4 and DID at least feature a (teeny, tiny) breakaway, was still, well... flat.
Nans Peters and Pierre Latour gave us the illusion of a battle late on in the day, but the real excitement of course came from the adrenaline-pumping final sprint. It featured a reasonably technical but relatively safe final few kilometres, leading to a thrilling run-in where it was impossible to tell who would come out on top, especially given the frequent cutting between camera shots from the host broadcaster. And the cherry on top? Absolutely zero crashes.
Ahead to a weekend of punchy sprints and dramatic mountain top finishes.
Scream if you wanna go faster!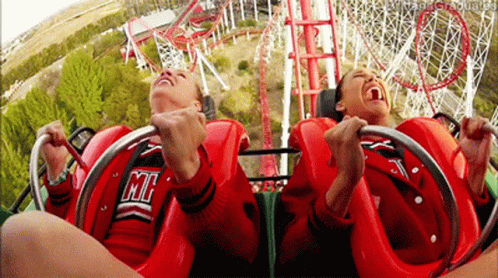 🚴
We are working hard to keep you all entertained and informed, and we really hope you enjoy what you read. If you'd like to support the site at any point you can
buy us a coffee
, head to the
writebikerepeat.com shop
to have a browse and pick up an item or two, or
subscribe
as a free or paying member of the writebikerepeat crew. We'd love to have you on board.
LE MENU
PRÉPAREZ VOS MUSETTES!
def: prepare your musettes!
Cuisine du Jour
Stage 8 – Libourne – Limoges (200.7km, flat)
We're already a third of the way through this Tour de France, believe it or not, and the race transitions into the Limousin region on Saturday, with a stage that's pretty much flat for 15km, and then quite bumpy for the rest.
So on paper, we're looking at another bunch sprint right? Well, yes, probably... but not quite. It's impossible to see from the profile, but the finish in Limoges is steep, as far as sprints go. The final 700m average 4-5% in pitch, so it's the kind of finish that may not appeal to the likes of Caleb Ewan and Mark Cavendish. Rather, it's a day for the punchier fast men - it could well be a day for Wout van Aert, or Biniam Girmay, instead.
Today's regional cuisine is 'grillons.' These are lumps of pork, held together with fat and strongly flavored with garlic and herbs. Why is it relevant, well, the dish requires particularly chunky pieces of meat, with lots of texture. Rich and full of flavour, it's said that you don't need much of the dish to get the full effect. Much like our meaty sprinters, who don't really need much of an incline to separate them. 700m at 4-5% average gradient really packs a punch, just like our dish of the day. Bon appetit, fast fellas!
Lena's Amuse Bouche
Stage 8 - 3 facts about the massif central
A northern part of the Massif Central consists of inactive volcanoes. Puy de Dôme is of course part of these volcanoes and the Tour will visit it during stage 9.
It was a great transportation and commerce obstacle between the northern and the southern part of France until highway A75 was built. That highway led not only to easier and faster travel times but also made the mountain range an attractive tourism spot.
The massif is a major producer of French agricultural produce. However the traditionally small farms face fierce competition from bigger farms and often have difficulties competing.
APRÈS L'EFFORT, LE RÉCONFORT
def: after the effort, the comfort
I'd like a word
STAGE 7 - TRIPLE MASTER CLASS FROM THE FORMER DISASTER
The undisputed sprint king of the Tour so far, is Jasper Philipsen. Despite a fierce challenge from Mark Cavendish, getting closer and closer to stage win number 35, Philipsen's positioning, timing and power won the day, yet again, and his strengthens his claim on the green jersey.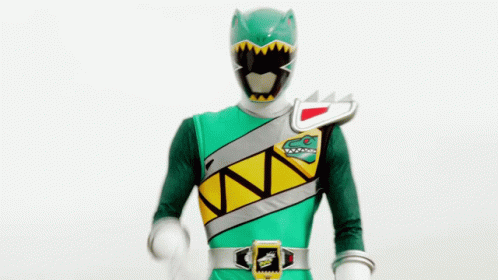 I need a drink!
with mixologist Stine Momo Agerbæk
I'm afraid I'll fall asleep if I drink after today to be honest. If from exhaustion after the last two stages, or mild boredom? Who knows. The sprints are starting to look rather same-samey, but well done by Alpecin overall!
So… maybe a coffee? Anything that isn't soda as flat as this stage at least.
À demain, eh…?
Vive la Lanterne Rouge
Vive PASCAL EENKHOORN!
OK, I know what you're going to say. Eenkhoorn wasn't ACTUALLY the last man over the line today - but he was one of only two men who crossed the line 5.24 down on the winner, and the other one was... Yevgeniy Federov. And as we all know, there are no available facts about Federov to share - and I don't really think I should make up any more.
So it's another Lotto-DSTNY rider that gets the Vive! treatment (maybe we'll have covered the whole team by the time we reach Paris). Here are three fun facts about the former Dutch champion:
He won hearts, and went viral, around the cycling world, after gifting a bidon to a young British rider - Xander Graham - who kept up with the breakaway he was part of at the 2021 Tour of Britain.
One of his best cycling pals is Ineos Grenadiers' Pavel Sivakov, as they both rode for the now defunct BMC's development team.
And he climbed Alpe de Zwift on YouTube with Styros
LE RAVITO
noun: the refuelling
Features to enhance your Tour experience, and refresh your mind after a long day's cycling viewing.
Stat du Jour
by Sam Mould
Now I'm not saying that today was flat BUT….
Given the fact that overall, the stage is heading down hill, the highest point of the day is 140m, at the intermediate sprint in Grignols, while the only categorized climb is the cat 4 climb Côte de Béguey at 84m tall.

So for today's stage winner height comparison, I had a decision to make. Historically the highest point and the tallest climb have been one and the same.
I've made the decision for today, it will be the highest climb rather than the highest point of the stage.
If you are unhappy with that decision, feedback will be listened to so please feel free to get in touch.
So for now Côte de Béguey is in fact 47.73 Jasper Philipsens tall.
Bands of Brothers
There are 27 nations represented at this year's Tour, and coincidentally, 21 of them have two or more riders. Each day, we'll take a look at a different nation, evaluate their chances of success and throw in a random fact or two, and add to our 'National Standings' chart to see if numerical advantage translates to more stage wins. Dedicated link to Justdiggit, Gino's charity of choice - the charity have set up a specific project in Gino's memory - please consider donating to them, during the Tour.
STAGE 8 - AUSTRIA
A nation with 6 representatives today, and one that sneaked onto our table, ninja-style, despite the fact that the man who put them there was far from invisible.
In fact, the opposite could be said about Felix Gall, whose AG2R-Citroen team fully embraced his polka dot jersey achievement with a veritable plethora of spots.
Gall backed up his strong performance at the Tour de Suisse with a stunning ride on stage 5 to take over the lead of the KOM competition - for one day, at least. The Austrian is probably the most in-form pure climber in the world right now (with the exception of a couple of blokes called Tadej and Jonas) and he is surely one to watch in the coming seasons. If he can sort out his time trialling, that is.
He is the youngest of his compatriots at this year's race. The two eldest, Patrick Konrad and Marco Haller, both ride for BORA hansgrohe, and were part of the masterplan that saw Jai Hindley win stage 5 and the yellow jersey, on the same day that Gall was declared King of the mountains. They will both ride in support of Hindley for the rest of the race.
That leaves three. Alpecin-Deceuninck's Michael Gogl is a strong rider in his own right, but is perhaps most famous for his part in the super-powered breakaway at the 2021 edition of Strade Bianche, when he was listed last among a bunch of absolute hitters including Van Aert, Van der Poel, Alaphilippe... and Michael Gogl. He is yet to win a race in his pro career.
Movistar's Gregor Mühlberger has had success this season, winning a stage of the Tour of the Alps and just recently becoming the new Austrian national road race champion. And our final Austrian, Felix Großschartner, rides in support of Tadej Pogačar, for UAE Team Emirates.
NATIONAL STANDINGS

Pardon my French
avec Mathieu Fraisse
STAGE 7
After two tough days in the Pyrenées we're back on flat roads for a sprinters' stage.
TDF 2023 sprint stages have been a snooze-fest so far, but stay focused: because if you want to take part in the final sprint on a hot July day like today, this French expression might be useful.
Chasse à la canette | ʃas‿ a la kanɛt
Literally, hunting for cans.
Collecting bidons on a hot summer day to stay hydrated throughout the stage.
E.g. : Les équipiers partent à la chasse à la canette pour leurs leaders
Domestiques are going on bidon hunting duty for their leaders
This expression dates back from the 50s and 60s where Tour de France riders used to raid pubs and grocery stores in villages for beer and wine (or water as last resort 😏) during hot summer stages.
Some shop owners even mailed the bill to the Tour de France organization after raids. Different times!
They often lost 2-3 minutes in the process and had to fight their way back into the peloton, but were happy with their loot.
The expression still exists today but in a much more 'civilized' way, where domestiques are making sure their leaders are hydrated during the stage, only raiding their Directeur Sportif cars.
But imagine MVDP and Wout stopping for a beer and ASO paying for it, that would be something!
Good thing is, even if we are not riding TDF, we can still apply this expression to daily life. For example, after finishing writing this segment, I'll go hunting for a can 😏
Yup, that's me, the high performance athlete! 💪
Still 14 stages to go, don't forget to stay hydrated, folks! 💛
YéYé, c'est Le Tour de France 2023
with DJ Momo
Less nervy, so that's good, no echelons, so that's meh, sadly no need to figure out a song with 35 in the title yet.
22: Here I Go Again - Whitesnake
Dedicated to Simon Guglielmi! And maybe a little bit to Mark Cavendish in the positional battle…
BRIC-À-BRAC
def: The bits and bobs, the shiny things, the small treasures that would otherwise go unnoticed.
Rider doing something they're not supposed to be doing of the day
Three riders out of four apparently weren't meant to be in a breakaway today, leaving poor old Simon Gugliemi all on his lonesome.
And as for Gugliemi... no man's meant to be alone for that long, surely?
And finally, Jonas Vingegaard is supposed to be in a selfie with the other jersey wearers at the beginning of stage 7. He is unable to accomplish this seemingly simple feat.
Tweet of the Day
Mikkel Bjerg can't say croissant.
Photo competition
Are you visiting a stage of Le Tour this year? If so, this is your chance not only to show your photography skills to the world, but also to win a prize courtesy of Jen's Cycling Art. Just drop me a message and send across your best shots, and those selected will feature in a gallery of the day's best photography. Spread the word and get those cameras honed and ready!
---
💡
If you have enjoyed reading this post and would like to show your support for my free cycling content, consider
buying me a coffee.
And if you'd like to hear from me more regularly
subscribe
.