Someone obviously had a word with the Tour de France peloton after yesterday's (mostly) quiet day out, as today, all hell broke loose. Forget gradually turning up the heat - this race went from tepid to boiling point in the space of a day. And it's still ONLY STAGE 5.
There was surprise expressed from some quarters: 'we didn't expect it to come to life this early' or 'this wasn't how we thought it would go' and numerous other variations of this, but the clues were there, in the shape of a great big HC climb smack bang in the middle of the stage - the earliest that an HC climb has featured on the Tour since 1981, apparently.
You simply do not throw the tricky nature of the first two stages, plus some big juicy Pyrenees on stages 5 and 6, in a big ole bag with THIS PELOTON and expect to have a quiet life. No way, José. The recipe of Tadej Pogačar, this configuration of Jumbo-Visma, plus a whole raft of in-form young guns all with ambitions of their own is a far cry from the cagey chess games of the past. It's all or nothing - either you're not even getting a breakaway and we're talking all day about it, or it's all guns blazing chaotic from the off, and make no mistake - these guys have NO fear. It feels like a marked shift from even just a season or two ago - the likes of Felix Gall attacking the moment he sighted a long climb, Mattias Skjelmose racing like someone shot him out of a cannon for places, Giulio Ciccone treating the KOM like all out war, and Jai Hindley smoothly sliding his way into the yellow jersey like it ain't no thing.
While the early signs point to Vingegaard, make no mistake, the lauded rivals narrative of a few days ago, the duo of untouchables that everyone assumed would fill the top 2 spots while the rest scrapped over the remains, has been bust wide open. The 'Tour is over' doomsayers are already out in force but with riders going this hard on stage 5, there's no way of predicting how anyone's bodies are going to be faring, in more than two weeks' time, with five mountain ranges in the legs.
Let the games begin.
🚴
We are working hard to keep you all entertained and informed, and we really hope you enjoy what you read. If you'd like to support the site at any point you can
buy us a coffee
, head to the
writebikerepeat.com shop
to have a browse and pick up an item or two, or
subscribe
as a free or paying member of the writebikerepeat crew. We'd love to have you on board.
LE MENU
PRÉPAREZ VOS MUSETTES!
def: prepare your musettes!
Cuisine du Jour
Stage 6 – Tarbes – Cauterets-Cambasque (144.9km, mountains)
The first summit finish of the race, the Col d'Aspin, and the mighty Col du Tourmalet, provide a delicious dish to continue our Pyrenees tasting menu, and while there aren't many specialities particular to this region, the one that is, is named after the very mountain itself, and for that reason, will of course be our Cuisine du Jour.
Tourmalet cheese is smooth, semi-hard, and chewy. Not unlike the sinuous climbers who will take to its slopes to do battle, keen to claim victory on the most auspicious of peaks.
The cheese is rindless, with the aroma is musty, while the flavour has apparently been described as 'distinctively nutty with a savory, meaty finish.' Once again, it feels like an apt description of cyclists in general (well, apart from rindless, and I'm sure they're only musty after they've finished the climb, and smell perfectly delightful beforehand).
So, cut yourself a wedge of Tourmalet, stand it on its end, and see if it loks like a mountain. Bosh!
Lena's Amuse Bouche
Stage 6 - 3 facts about the Tourmalet
The exact origin of the name Tournalet is not known. Linguists discuss two prevailing theories: it could either stem from Latin roots, meaning 'bad way' - and let's be honest, the Tourmalet is a frighteningly terrible ascent - or from the French gascon dialect meaning 'far mountain', which also has its own kind of charm.
The Tourmalet had his first Tour de France appearance in 1910 and no other mountain has been ridden as often - 78 times. It's only fitting that the Tour de France Femmes visits the mountain in its second iteration too, in a couple of weeks' time.
If you're visiting the mountain don't be surprised to meet lots of farm animals. Cows, sheep and goats usually roam freely.
(Editor's note: here's hoping Thibaut Pinot doesn't get distracted).
APRÈS L'EFFORT, LE RÉCONFORT
def: after the effort, the comfort
Taking a sideways look back at the day's action, to reflect, reconcile and remember
Emoji Recap
by Anna McEwen
I'd like a word
STAGE 5 - EVERYTHING, EVERYWHERE, ALL AT ONCE
(this one literally could only work on stage 5, so it's destiny that it's come to pass)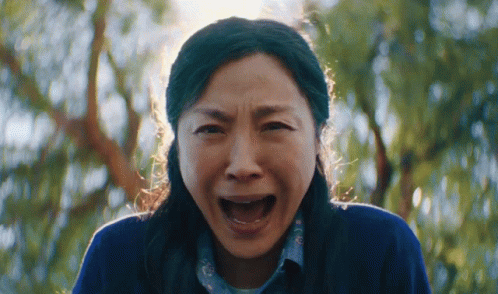 It was a day where the riders were all over the road, there were breaks within breaks, there were battles for the KOM, for the stage, for the yellow jersey on the day, in the long game for the GC and for the minor placings. Battles to finish the stage, to stay in the race, and to get through one more day. Battles with the body and the mind. And for the viewers at home, struggles to try and keep track of who was where, as the broadcasters faced their own struggles, as usual on such a mountain stage, to focus on the right characters.
Fun, wasn't it?
I need a drink!
with mixologist Stine Momo Agerbæk
I didn't do any research today. I was busy watching a bike race. However; today's stage left me with a few bar menu options…

If you're really thirsty after this stage (and who isn't), try a cold, refreshing beer:
Coopers is a popular beer in Perth (so we'll name that a Hindley after today's winner and new Maillot Jaune). Today's big winners can easily be said to be Hindley + Bora (d'uh) and Jumbo + Jonas, so if you can't find a Coopers where you are, I guess any kind of German, Dutch or Danish beer is a reasonable substitute.

If you spent all your energy yelling at your screen (like me!) and need a pick-me up, Jai has stated himself a Flat White fan like the Aussie treasure he is.
Now, Flat White's are essentially what I'd call a "lazy cappuccino" (so, steam the milk, don't foam it to full fluffy capp-clouds, which is why it's easier/lazier to make) and I know that there's a lot of opinions about the correct timing for intake of such coffee types, but Perth is on the other side of the globe, and the Flat White is Australian at its core, so guess the Italian schedule can be waived for this one.
Aaaaand… If you wanna sum up today's stage in an actual cocktail?
Well. Ehm. I know I said I don't do Long Island Ice-teas that often, but as bonkers-intense and mindblowingly-dizzying drinks go, it's the obvious choice. RECIPE.
I tend to use a bitter lemon soda instead of coke and have been known to substitute tequila for limoncello or something similar citrusy along with the triple sec (I don't do tequila if I can help it), so feel free to test that version out yourself. But like… drink responsibly and be careful!
To make it extra representative for Stage 5, I'd consider lighting it on fire before serving, but… please don't do this at home, okay? I don't wanna hear any stories of burnt hair!
And with that out of the way, have at it like you're Bora in the breakaway today!
What3Words
While Cofidis rider Axel Zingle will provide impressions of the day's action, distilled down into just three words, intermittently, Axel is understandably busy so can't always provide any insights - we'll let him off.
An eagle-eyed member of the team noticed Mark Cavendish angling for an invite to What3Words in his post-race interview yesterday, though, so here is the Manx Missile subbing in for the day...
Vive la Lanterne Rouge
Vive FABIO JAKOBSEN!
It was never going to be a good day for the Belgian sprinter. Having come down in a crash on the Nogaro circuit yesterday, he was labouring off the back of the bunch early on the stage, and finally made it across the line with the rest of the sprinters in the gruppetto, 33.50 after Jai Hindley had raised his arms.
We're awaiting Fabio's thoughts on his position, so in the meantime, here are three facts about him, to keep us going.
His nickname is the Hurricane of Heukelum - windy Wolf.
He's won the most races of any sprinter last season - winning Wolf.
His childhood cycling hero was Niki Terpstra - worshipping Wolf.
Heal well, Fabio - hopefully this is the first and last time you're our Lanterne Rouge.
LE RAVITO
noun: the refuelling
Features to enhance your Tour experience, and refresh your mind after a long day's cycling viewing.
Stat du Jour
by Sam Mould
For today's highest point on the stage measured in stage winners, we have Col de Soudet which at 1540m is the first time this year that the Tour takes us over 1000m in altitude. By the time you're reading this that is 2 peaks of 1000m down. Only 35 to go!
Anyway, by now surely none of us know what a metre is anyway. So to ensure you can comprehend how tall Col de Soudet is, it measures 880 Jai Hindleys.
Following on from yesterday's update from Lena, today was Pau's 62nd appearance in the Tour. Which struck me as quite an impressive stat (it's ok, I don't mind her stepping on my toes 😜)

Bands of Brothers
There are 27 nations represented at this year's Tour, and coincidentally, 21 of them have two or more riders. Each day, we'll take a look at a different nation, evaluate their chances of success and throw in a random fact or two, and add to our 'National Standings' chart to see if numerical advantage translates to more stage wins. Dedicated to Justdiggit, Gino's charity of choice: the charity have set up a specific project in Gino's memory - please consider donating to them, during the Tour.
STAGE 5 - AUSTRALIA
Being an English cricket fan, in the UK, while the Ashes is underway, writing about the Australian success on today's stage would be bittersweet, if Jai Hindley wasn't such a bloody nice guy.
He's emulating his compatriots by being thoroughly winning, and he's not the only Australian at the race who could be in with a chance of success. One of 12 Aussies, the nation have already come close to success at this year's race, with Caleb Ewan coming 3rd on stage 3 and 2nd yesterday, but with this stage win, the Aussies can celebrate for the first time since Michael Matthews won on stage 14 last year.
The Australian-est bike team, Jayco Alula, brings two home boys to the race, with Chris Harper and Luke Durbridge, as it turns out that it's Team DSM who have most affinity with the Antipodeans this year, with 50% of their team being composed of Aussies.
And while Hindley looks strong on GC, his countrymen aren't likely to let him have it all his own way. Ben O'Connor has had another bad start to the race, but one good day could bring the AG2R-Citroen rider back into contention. So too Jack Haig (Bahrain-Victorious), who must be wondering when he gets to go on holiday as he attempts to complete the Giro-Dauphine-Tour triple. All three looked strong at the Dauphine and will be fighting for national pride as well as the yellow jersey all the way to Paris.
Let's see where Jai Hindley's perfect day in the saddle leaves our national standings table:
NATIONAL STANDINGS
Pardon my French
avec Mathieu Fraisse
STAGE 5
CLIMBI BOIS IT'S TIME! After two snooze-fests we're back with some proper action today 🔥 With Col du Soudet and Marie-Blanque, riders will get in a specific position to get over these cols. That's today's French expression!
En danseuse | ɑ̃ dɑ̃søz
Or 'se mettre en danseuse'. Literally, ride like a dancer.
Riding out of the saddle by standing on the pedals. Putting all the weight on pedals, to go faster.
E.g. : Pour suivre le rythme du leader, certains coureurs doivent se mettre en danseuse.
To follow the leader's tempo, some riders had to ride out of the saddle.
Yeah, French people have a specific way of dancing, stop judging. It's been called like this because the wiggle of riders' hips when they get in this specific position reminds of a ballet dancer doing pointe work. Do you see it?
Famous dancers in the peloton? One of the most iconic riders to use the 'en danseuse' style was Alberto Contador. Once El Pistolero got out of the saddle, you know something spicy was about to happen. On the contrary, riders like Chris Froome almost never got out of the saddle. Froomey don't dance!
Paging Stine Momo: "Let's dance, put on your red shoes and dance the blues" 🎶 (David Bowie must be talking about an Arkea rider) 🔥
YéYé, c'est Le Tour de France 2023
with DJ Momo
So… that happened! And then some. The absolute contrast to yesterday's stage is making my head spin, so here's some songs to spin along too…
14: Ready! Steady! Go! - Brainpool
The flag waved and we were OFF to the races! Stages like today makes me appreciate the crucial and highly entertaining break formation part of the stage being televised.
It went on and on and on and as such, perfect for getting some of my favourite Swedish power-indie throwbacks in rotation.
15: Jai Ho! (You Are My Destiny) - A.R. Rahman + The Pussycat Dolls
One day the Danish television commentators will learn to pronounce Jai Hindley's name, but today was not the day. It's in his Twitter bio and it isn't "Jay". So… here's a little Bolly-Pop reminder too.
16: Et Barn Af Min Tid - The Minds of 99
So, the two-up race between Pogačar and Vingegaard turned into a wider race today, but I guess the Jumbo GC leader drew blood today. As he's one of the few riders where I have updated intel on his favourite band, I can throw this in here, so dear listeners and readers meet; The Minds of 99. The Danish title means "a child of my time" and is a restless, soaring hit about working through your inner demons and insecurities and stepping into your own. So, not exactly unrelated to today either.  
17: Magick - Klaxons
Gotta love an all-out pew-pew action stage like today's. Klaxons' frenetic intensity is the perfect soundtrack for this.
18: Feisty - Captain Joz
Lots of feisty moments of the day - both in the early break formations and in the finale. This one is dedicated to the peloton's feistiest Italian, today's 2nd place Giulio Ciccone.
BRIC-À-BRAC
def: The bits and bobs, the shiny things, the small treasures that would otherwise go unnoticed.
Rider doing something they're not supposed to be doing of the day
There are always riders popping up in unexpected places on days like today. From the pioneering of a sprinter, a rouleur and a - well, a Wout - to be the first three riders to forge towards the first HC climb of the Tour, to the below surprising occurrence, which features Tadej Pogačar ostensibly hanging out the back in the gruppetto with Cav and friends (he was simply heading back up the road after a bike change, but it looked funny at the time).
There were plenty of riders sticking to the script though, even when the script had been ripped up and dropped in the bin - as referenced earlier, so let's go for an 'off the bike' example instead - we give you Quentin Pacher of Groupama-FDJ, wearing a t-shirt of his team mates diehard fan group, the Pinot Collectif Ultras:
Tweets of the Day
Check out the cartooning skills of Anouk on Twitter! She's been chronicling key moments from each of the stages, and turning the characters of the Tour into superheroes - you should follow her and enjoy the fruits of her labour, it's well worth a look.
The Ultimate Question
Do you think the Tour is over? (I WILL get polls working on this site before the Tour is out).
And if it's over, does that mean Jai Hindley has won?
Discuss.
Photography Competition
Are you visiting a stage of Le Tour this year? If so, this is your chance not only to show your photography skills to the world, but also to win a prize courtesy of Jen's Cycling Art. Just drop me a message and send across your best shots, and those selected will feature in a gallery of the day's best photography. Spread the word and get those cameras honed and ready!
---
💡
If you have enjoyed reading this post and would like to show your support for my free cycling content, consider
buying me a coffee.
And if you'd like to hear from me more regularly
subscribe
.