Halfway to oblivion.
Is a fairly accurate description of where it feels like we exist, currently, trapped in a state of perpetual chaos with tiny gaps in between in which to catch our breath. This felt like the case for the whole of today's stage, and it's also fairly representative of the Tour as a whole which has been carnage squared, interspersed with a day here and there of total and complete catalepsy.
It's the turbo-charged, all-guns-blazing, balls-to-the-wall, [insert other idioms here] BEYOND full gas racing that is modern cycling. We are constantly reframing our expectations as these mad humans go above and beyond on a daily basis and the superlatives run dry and we're just... stunned into respectful silence. Chapeau chaps. We're just over halfway there, and I imagine a great many of the riders are living on a prayer, in terms of having enough left in them to make it all the way to Paris.
On with the content!
🚴
We are working hard to keep you all entertained and informed, and we really hope you enjoy what you read. If you'd like to support the site at any point you can
buy us a coffee
, head to the
writebikerepeat.com shop
to have a browse and pick up an item or two, or
subscribe
as a free or paying member of the writebikerepeat crew. We'd love to have you on board.
LE MENU
PRÉPAREZ VOS MUSETTES!
def: prepare your musettes!
Cuisine du Jour
Stage 13 - Châtillon-sur-Chalaronne - Grand Colombier
The circus heads east tomorrow, beginning just outside the city of Lyon, not far from the Swiss border, in Châtillon-sur-Chalaronne. A long, flat start to the day may lull riders into a false sense of security, though it's unlikely to equal an easy start as many will hope to form part of the breakaway on Bastille Day - especially the French riders.
An uncategorised - yet significant - climb will begin to break things up before the final challenge of the day, the 17.4km of Grand Colombier will shake up the GC and invite some explosive racing.
It's a short sharp shock of a day, so we need a smooth, comforting, luxurious foodstuff to counteract the chaos. Step in a local dairy delicacy from the Jura region, where we're headed tomorrow.
Créme de Bresse is 'a fine, smooth cream with a thick or semi-thick texture' (TasteAtlas). The cream is produced according to strict quality controls, meaning that the milk (from cows fed on locally-produced corn and the best grass) must be skimmed within 36 hours of milking - so there's a serious time cut when it comes to this cream, just as there will be for the grupetto tomorrow - get your skates on, sprinters!
The cream can be used semi-thick for savoury dishes such as potato gratins as it's highly heat-resistant, or thick, for topping fruits and puddings.
So, it's smooth, versatile and can handle the heat - much like the rider who will triumph atop the Colombier tomorrow. And of course, it's locally produced - what could be better on Bastille Day. Who do you think fits the bill? (Answer: it's Thibaut Pinot of course - if I will him to win enough times via various different foods, he will eventually).
Lena's Amuse Bouche
3 facts about the Jura mountains
The Colombier is one of the highest peaks in the Jura mountains. The pass can be ridden from the east and from the west side. The western road is one of the steepest and most difficult cycling roads in France with gradients up to 20%. However the pros are lucky the Tour will go up on the eastern side which only has a maximum gradient of 14%.
The name Jura is at least 2000 years old. The first written source it appears in is Caesar's De Bello Gallico. It also lends its name to a Swiss canton which lays on the eastern side of the mountain chain.
Some mountain valleys are famous for their clockmakers. Especially the towns Le Locle and Sainte Croix. Their cultural knowledge and past is even part of the UNESCO world heritage site. However the industry has been struggling since 1975. Many people lost their work and moved to other parts of France and Switzerland.
APRÈS L'EFFORT, LE RÉCONFORT
def: after the effort, the comfort
Taking a sideways look back at the day's action, to reflect, reconcile and remember.
Speedy Stage Takeaway
As predicted, it was another one of THOSE days. The ones like Tuesday, with the never-ending breakaway chase, the insane pace, the accidental splitting of the bunch, the yellow jersey closing down his own gaps with his best Pogi-pal on his wheel, and Wout van Aert trying to get into every move.
There were some clever twists - Jumbo Visma needing to be involved in EVERYTHING; Mathieu van der Poel trying to re-enact his glory days at Amstel Gold Race; speaking of which, the whole thing was quite reminiscent of the Ardennes Classics with rolling climbs and relentless attacking. The breakaway took almost exactly half of the stage's distance to form, the sprinters were dropped very early, AG2R Citroen spent the latter part of the day doing the chasing for some strange reason, and [insert joke about buses here] - are 15 years, not one but TWO Cofidis wins, (and two Basque wins) – their first Tour victories since their last Tour victory on a stage which ALSO started in Roanne. Oh and chapeau to Guillaume Martin for some excellent teamwork, disrupting the chase in the second group as Ion Izagirre stormed off up the road solo to take the win.
Here is a small list of nearly-men.
Top 5 Early Agitators who didn't actually feature in today's break:
Wout van Aert (Jumbo-Visma)
Mattias Skjelmose (Lidl-Trek)
Omar Fraile (Ineos Grenadiers)
Fred Wright (Bahrain Victorious)
Krists Neilands (Israel-Premier Tech)
Fair play, lads. Your day will come.
Stage 12 in 12 WORDS:
Jumbo Visma woke up and chose violence. Lightning strikes twice for Cofidis.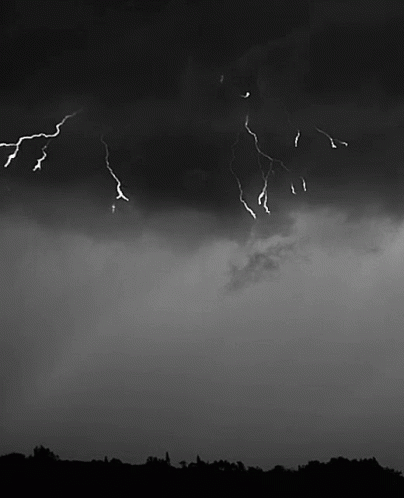 TAKE TWO...
Aggressive, chaotic, completely unpredictable, usual suspects, tactically baffling, ultimately, teamwork prevailed.
I need a drink!
with mixologist Stine Momo Agerbæk
I will go to my grave believing that today was a mash-up version of stage 2 and stage 10 of Tour de France 2023.
AND I'm just realising that the math checks out as well. Stage 2+10 = 12 = double dynamite!
And dynamite it was! Race wise, results wise, ridiculousness wise… really exhausting but by GOD it was fun!

As I'm still too mind-blown to be super-creative, I recommend going back to the two prior stages and mix and match based on them.

Stage 2 had a sparkling peach sangria (flirty, sweet and perfect for the variety of heart-eye inducing break situations 😍), a Sebastian cocktail (strong and unexpected like Izagirre's solo effort to the line) and the suggestion of a Beaujolais red wine (still perfect for the 2nd Cofidis win this race).
If you wanna remix it, you can use the red wine in a more classic sangria along with oranges reminiscent of Izagirre's past as an Euskaltel rider - or try a Kalimotxo; half cola, half red wine, garnished with orange/lime slices. The caffeine in the coke feels like a fitting addition for today.
Find the recipes here
(Except for the listed remix ideas, google can help you there!)
Stage 10 saw a selection of French 75s/76s/65s - again perfect for a day where everything explodes everywhere all the time all at once - and a chaser of bitter, this time for Wout van Aert who ended up missing the break after chasing it all day, his cross buddy Mathieu van der Poel who got chased down on the final mountain and for Matteo Jorgenson who again sadly had to luck chasing down his first stage victory…
Again; you find those recipes here.
Vive la Lanterne Rouge
Vive CALEB EWAN!
Hello, Caleb.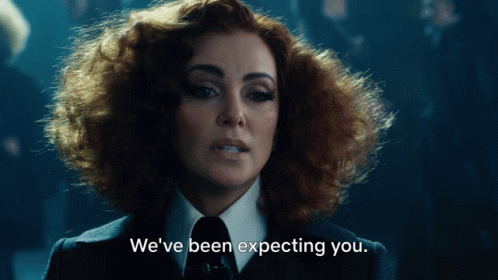 For a rider who spent basically the entire 2022 Tour de France as Lanterne Rouge, it's pretty ironic that almost all of his Lotto-DSTNY teammates have been featured in this segment, apart from Caleb himself.
But today was the day. After dropping off the back of the bunch early in the stage, Ewan spent the day unable to even hold the pace of the main grupetto, and he and stage 2's featured rider Jasper de Buyst rolled in 37-odd minutes down on the winner's time, 6 minutes inside today's cut-off. PHEW.
So, what DON'T we already know about the pocket rocket from Sydney? Here are some FACTS!
He has two daughters called Lily and Avery, and an impressive collection of trainers which he discusses with Adam Blythe here:
2. He's half Korean, though he doesn't speak the language and considers himself Australian. He performed well there on his bike though, winning GC, the youth jersey, the points jersey, and 4 out of 8 stages at the Tour of Korea in 2015.
3. His 'pocket rocket' nickname is well earned - he's just 1.67m tall.
LE RAVITO
noun: the refuelling
Features to enhance your Tour experience, and refresh your mind after a long day's cycling viewing.
Stat du Jour
by Sam Mould
Looking at today's stage profile it was Col de la Croix Montmain that caught my attention.  737m tall it is not the tallest climb of the stage but at 5.5km and average gradient of 6.1% I know that I'd still feel it in my legs.
What made this climb stand out to me though is at 737m it is only 13.68m taller than the combined distance of the tyre rubber on the start line. It would only take 4 bike changes throughout the stage and if you laid all the tyres end to end they would be longer than Col de La Croix is tall
For today's stage winner height of the highest categories, the climb in question is Col des Écorbans standing at 853m tall or 493.06 Ion Izagirres.

SPEED CHECK
Bands of Brothers
There are 27 nations represented at this year's Tour, and coincidentally, 21 of them have two or more riders. Each day, we'll take a look at a different nation, evaluate their chances of success and throw in a random fact or two, and add to our 'National Standings' chart to see if numerical advantage translates to more stage wins. Dedicated to Justdiggit, Gino's charity of choice - the charity have set up a specific project in Gino's memory - please consider donating to them, during the Tour.
STAGE 12 - NORWAY
Stage 12's winner was once again a second win for a nation we've already featured, so I'm going to combine it with UNO-X WATCH and look at the riders from Norway, following another strong ride from their young Norwegian Tobias Johannessen.
8 riders on this year's start list hail from the northernmost nation that's represented at the Tour, and 6 of them ride for Uno-X, including Johannessen who adds a 5th place on today's stage to his 3rd place on stage 6. He's the second-youngest of the Norwegians, with a previously featured rider, Søren Wærenskjold, the youngest - both are 23 years old.
Of Uno-X's other riders, Torstein Træen suffered yet another setback and must be cursing his luck as he crashed for the third time so far this Tour, adding insult to actual injury - he's been carrying a broken elbow since the early stages of the race in the Basque country.
The senior Norwegian at Uno-X is Alexander Kristoff, but the eldest at the race rides for another team, TotalEnergies. Edvald Boasson Hagen is a double stage winner at the Tour, but you'd have to dig into the memory banks to recall them - both victories came 12 years ago, in 2011.
The other Norwegian not riding for Uno-X is UAE Team Emirates' Vegard STake Laengen, a solid rouleur who rides in support of Tadej Pogačar.
Pardon my French
avec Mathieu Fraisse
Stage 12
Road to the Alps, here we go! You might think they took it easy in the peloton before mountain stages? HAHAHA NO. *Laughs in Tour de France*
Today's stage scenario will most likely look like stage 10, but with harder climbs. *Cries in sprinters*
Real rollercoaster stage, very physically demanding, we went up and down all day and the winner was the rider who embodied today's French expression best 🥵
En garder sous la pédale | ɑ̃ ɡaʁde su la pedal
Literally, keeping (strength) under the pedal.
Saving strength for later in the race, not giving 100% just yet, in order to attack or follow an attack. And maybe win!
E.g. : Ion Izagirre en a gardé sous la pédale dans les ascensions pour pouvoir gagner aujourd'hui
Ion Izagirre kept some under the pedal in the ascents to win today
Tactically, you have to be perfect. The older you get, the wiser you get and know exactly when to save energy to maximize your chances. And if you check all the boxes, you might have 'la socquette légère' if you remember this previous expression, if not >>> Le Tour Dispatch stage 6 👀
There's a difference between 'en garder sous la pédale' and 'ratonner' though.
Ratonner is literally act like a rat. In cycling it describes a rider who skips a lot of relays to save energy and then attacks their competitors after they are tired from the extra effort. Rui Costa has been a notorious one, despite his winning record. 🐀
Saving energy yes, acting like a rat no! Sportsmanship is an important part of cycling and respecting your peers is key.
Anyway, 'en garder sous la pédale ' is going to be harder and harder during this Tour de France and only the strongest will prevail. Drink water, eat your gels and bars but most importantly, be brave, riders, because it's only the beginning 🥵
YéYé, c'est Le Tour de France 2023
with DJ Momo
In the undying words of Katy Perry: "Stuck on a roller coaster, Can't get off this ride!"
After yesterday's more traditional stage, we're right back where Tuesday left off - full gas pewpew racing madness!

38-42:
What can I say… This is pretty much how this stage made me feel! Yes; that's three songs with basically the same title. Less wouldn't do. And yes; that Rita Ora song features a silly Beverley Hills Cop throwback. And yes, this one is a party selection. If you set your Spotify crossfade to 10 seconds it more or less fits as a silly mix too, even if the app doesn't beatmix as well as I do!
BRIC-À-BRAC
def: The bits and bobs, the shiny things, the small treasures that would otherwise go unnoticed.
Rider doing something they're not supposed to be doing of the day
Fairly certain when your team is meant to be united behind you for a GC campaign, you're probably not then meant to be found on social media cheering for one of them to be allowed to go up the road. But Gaudu's gonna Gaudu...
Be careful what you wish for David - after that performance, Thibaut is hot on your heels on GC.
And at the other end of the day, sure everyone's heard about Jonas Vingegaard's past as a fish packer, but what we didn't know was that he could have had an alternative career as a fish packer, but what we didn't know was that he could have had an alternative career as a field athlete - a discus goes a lot further than flowers though. I bet the person at the back at his wedding will be pleased
Tweets of the Day
BASQUE SUCCESS! It tastes sweet. So sweet, it makes me want to dance.
Photo competition
Are you visiting a stage of Le Tour this year? If so, this is your chance not only to show your photography skills to the world, but also to win a prize courtesy of Jen's Cycling Art. Just drop me a message and send across your best shots, and those selected will feature in a gallery of the day's best photography. Spread the word and get those cameras honed and ready!
---
💡
If you have enjoyed reading this post and would like to show your support for my free cycling content, consider
buying me a coffee.
And if you'd like to hear from me more regularly
subscribe
.