It's over, folks. I can't actually believe it. Well, I sort of can, given I've spent the afternoon observing a ritualistic quaffing of champagne and posing for photographs while apparently still actively engaged in the peak event of an elite sport that is the Champs-Elysee stage.
Still, though, it's been a ride, hasn't it? A bloody long one, at 3,405km in total, and with a soaring 53,000m of altitude thrown in for good measure.
We seen it all. Dramatic breakaway wins. Sprint dominance. Legends bowing out injured, or finishing their careers on their own terms. Mass crashes and bizarre incidents. A proper King of the Mountains battle. Domestiques giving everything. A GC contest that was so incredibly close no-one had a clue who would win, going into week 3, that dovetailed seamlessly into the most comprehensive victory in the Tour de France since Vincenzo Nibali's emphatic win over Jean-Christophe Péraud in 2014.
Drama, beauty, and emotion; this Tour had it all. So let's wrap it up with a look back at today's stage. Rest assured we'll have more for you in future days as we summarise the best bits of the Tour, and in the meantime stay tuned as we shift focus to the Femmes.
🚴
We are working hard to keep you all entertained and informed, and we really hope you enjoy what you read. If you'd like to support the site at any point you can
buy us a coffee
, head to the
writebikerepeat.com shop
to have a browse and pick up an item or two, or
subscribe
as a free or paying member of the writebikerepeat crew. We'd love to have you on board.
APRÈS L'EFFORT, LE RÉCONFORT
def: after the effort, the comfort
Taking a sideways look back at the day's action, to reflect, reconcile and remember.
Speedy Stage Takeaway
It's been a long three weeks, and today was, well, what it always is, in the end. Victor Campanaerts attacked first for old time's sake, there were the usual photo opportunities, with the national line-ups hilarious in their own ways - the Danes in perfect formation (except for Mikkel Bjerg who was late to the party); the Italians laughing and joking; and only 6 of the French actually turning up, before Giulio Ciccone crashed their party.
Speaking of Ciccone, his Danish bodyguards Pedersen and Skjelmose had one last chance to lead him out, which they did with their usual intensity, and he collected the final available KOM point, at which point Pedersen did this:
Then there was champagne celebrations for the victors, Jumbo-Visma, with Sepp Kuss bandaged and swollen after his crash yesterday looking particularly pleased to be holding a glass of champagne.
The racing segment of the day was fast and furious, with a real sense that the right breakaway could perhaps do the unthinkable. Many tried, including Tadej Pogačar on more than one occasion, and EF's team radio broadcasts suggested they were definitely keen to upset the apple cart, but in the end it came to nought and the expected sprint arose, with a less than expected outcome - four riders came to the line together, and in the end it was BORA-hansgrohe's Jordi Meeus who won the day with a bike throw so perfectly delivered he must have learned it from Matej Mohoric. It was a nice end for a rider over whose inclusion many raised eyebrows; he well and truly proved his place in the top level sprint field, taking his first World Tour level win in the process.
Stage 21 in 21 WORDS
Toasts and photographs before the business began; Pogačar does his thing; frenetic pace restricts the break; the bike throw triumphs again.
EMOJI RECAP
by Anna McEwen
I need a drink!
with mixologist Stine Momo Agerbæk
I'm always extremely emotional about endings. The last stage of a Grand Tour is no different, and this one definitely seems like a memorable race ending.

So pop the Champagne (or, if not from that region, a "sparkling celebration" of your own choice…), toast to a great race, cheer to the victors, drown your sorrows or get misty eyed over the beauty and madness of it all.

(Feel free to make alcohol related jokes directed at the recent Richard Plugge/Marc Madiot spat… just keep the riders out of it, okay?)

'Till next time!
Vive la Lanterne Rouge
Vive RUI COSTA!
It was another repeat performance for the awesome warrior that is Adrien Petit today, but as we've already featured him, his teammate Rui Costa can take this one for the team, quite literally, as he rolled across the line just ahead. Here are THREE FACTS about the Portuguese former World Champion.
He's participated in at least one Grand Tour every year since 2009!
He won the Tour de Suisse three years in a row - the first rider to achieve this feat.
He once got in a row at the Tour with Spanish cyclist Carlos Barredo, who tried to hit him with his front wheel - both were fined 300 Swiss francs.
AND FINALLY, IN THE VIVE LOUNGE, WE PRESENT THIS YEAR'S OVERALL GC LANTERNE ROUGE...
VIVE MICHAEL MØRKØV!
And the overall winner of the Lanterne Rouge for having the slowest time in the Tour de France peloton, is Soudal QuickStep's Danish lead-out veteran, ensuring that Denmark topped and tailed the GC standings - an impressive feat in itself.
He's an accomplished track cyclist with Olympic medals and a raft of World Championship honours. Also, he won world's gold in Madison in 2009 AND in 2021 - now that's what we call longevity.
He wore the polka dot jersey in 2012, and his brothers both cycled too but not on the same level - one of his brothers is now a DS for Uno-X and works as a commentator for Eurosport.
Born in 2021, his baby is absolutely adorable, and already had more hair than him at birth (sorry Michael!) Also he his own personal QuickStep floor, because of course he does (source: Michael's Instagram).
LE RAVITO
noun: the refuelling
Features to enhance your Tour experience, and refresh your mind after a long day's cycling viewing.
Stat du Jour
by Sam Mould
So that is the 2023 edition in the bag.
And one of the biggest sporting wars of attrition I can think of; these athletes certainly put on a show.
Of the 176 riders that left the start line in Bilbao 150 of them arrived in Paris: that's 85.22% of the original peloton.
3,495.7km has been raced, and 54.441m climbed.
All at an average speed of 41.17kph, with stages ranging from 34.39kph on stage 17 to 49.04kph two day later for stage 19.
But most impressive of all.  You have been able to enjoy 22 editions of the Dispatch to support you along the race.
The highest categories climb of today's stage was Côte du Pavé des Gardes which at a whopping 180m is 94.74 Jordi Meeus' tall

SPEED CHECK
Band of Brothers
There are 27 nations represented at this year's Tour, and coincidentally, 21 of them have two or more riders. Each day, we'll take a look at a different nation, evaluate their chances of success and throw in a random fact or two, and add to our 'National Standings' chart to see if numerical advantage translates to more stage wins. Dedicated to Justdiggit, Gino's charity of choice, who have set up a specific project in Gino's memory - please consider donating to them, during the Tour.
STAGE 21 - GREAT BRITAIN
That's a wrap! We have one more nation's riders to give a nod to, before we take a look at our final national leaderboard and see which nations have come out on top.
It's here I have to make a confession. I just spent a few minutes going through every single Dispatch, to try and work out which nation I had missed. When I realised, I was pretty embarrassed. BUT I can explain!
Though the bulk of the days, I've been able to theme this segment around the nation that's had success that day, I had decided that it made perfect sense to feature Switzerland on stage 1, given that it's dedicated to Gino. So I missed the perfect and obvious opportunity to feature Great Britain, and given the Yates' success on that day, had mentally ticked off my home nation from the list.
ANYWAY. It's been a decent Tour for the Brits, if not spectacular. With 7 riders, the Brits are the 9th best represented nation at the race. The Yates twins have delivered 3rd and 4th place on GC along with a stage win (Adam on stage 1) and two 2nd places (Simon on stages 1 and 17). Tom Pidcock's inaugural GC tilt was an experiment, and Fred Wright will be disappointed not to have taken a stage - there was a definite sense from many of the newly crowned national champions that their efforts had taken their toll.
The three remaining Brits all had their Tours cut short due to crashes: Ben Turner, James Shaw, and of course Mark Cavendish, who was denied his final tilt at a Tour stage after a crash on stage 8.
Which nations over-performed and which nations could have done better? Let's take a look at the final standings. Yes, somehow Slovenia have managed to win the Tour de France, using our meticulous and clearly foolproof scoring system, with Belgium coming in second and Denmark, with their pitiful 16 yellow jerseys and 3 stage wins trailing in third.
(I'm joking of course. But on the other hand, there's no arguing with the facts).
YéYé, c'est Le Tour de France 2023
with DJ Momo
The last playlist additions for Le Tour de France 2023 will be a rapid fire tour de force through the events and riders that were headlines of today's stage and podium!
Thank you for dancing/singing/bopping along to my silly song selections for the last 3 weeks! Hope you have enjoyed it. I know I have.
79: Here we go. One last race to go. Paris awaits!

80: Jordi Meeus was the surprise sprinter addition to the BORA-hansgrohe team and now, an even bigger surprise winner of the most prestigious sprint in the race. His birthday coincided with the start of the Tour this year, and it might have taken 21 stages, but he gave himself the perfect birthday present today! You belong in the Tour Jordi, congratulations!
81: Victor Campenaerts, Monsieur Super Combatif 2023. Chapeau! One of my favourite Danish commentators insists that he looks like Freddy Mercury, and if anything has defined Victor in this year's Tour, it's been crazy, little (or at least aero!) and LOVE.
82: (A'mar-interlude) He wasn't on the podium, but Mattias Skjelmose, famously from the part of Copenhagen called Amager (or A'mar as it's called locally) won this week's "best domestique" for his tireless work for Giulio Ciccone's KOM jersey. So… here's to A'MAR with a retro 80s hiphop classic.
83: Team competition: Jumbo. First time for them (weird but true) and as such, my first opportunity to add this Wiz Khalifa anthem to the playlist!
84: Last white jersey for Pogačar. It feels like the end of an era…
85: How do you sum up this year's King of the Mountains aka #CiccoPimpa aka Giulio Ciccone in a song? With a rowdy Italian banger that I legit have had bookmarked since *that* swearing situation from Tirreno Adriatico earlier this spring! Forza Cicco. Insert ad hoc Italian curse words and animated gestures! (Special shout out to Mads P for being the coolest wingman in the peloton today!)
86: Young, bright, green, fast, melancholic, complicated and triumphant-yet-disappointed at times… Meet Jasper not-quite-the-disaster-eh? Phillipsen, this year's green jersey and sprinter extraordinaire!
87: Frida got her lions. Trine got her kiss.
Another song by Jonas Vingegaard's stated favourite band. This is such a soaring-yet-soft ode to being young & sharp but still connected to the ones you love. The "she" of the lyrics is both Trine and Frida in my mind…
88: 3rd spot on the podium Adam Yates - with his twin brother Simon in 4th - and with extremely synchronised swinging hips, as a recent viral clip just proved.
89: …aaaand in 2nd, the peloton's resident hyperactive and adorable baby rapper; Pogiboi! As the song says:
A young lovable, huggable type of guy, and everything is to the back with a little slack
'Cause inside out, it's wiggida wiggida wiggida wack
90: This is THE vibe song for this year's reigning and defending champion. He is dad rock incarnate and the quiet, soft tenacity and resilience of the song sums up the story of little quiet Jonas who grew up, grew strong and won the Tour twice.
91: Fans, co-writers, Katy… we made it through. We're all mad here, and I for one love it!
(This Swedish anthem probably in my all-time favourite top 5 of songs, so… here's to the WBR crew!)
92: *ahem* *yells* "FINAL SONG!!!" The only song to close this mad mix on!

You don't have to go home, but you can't stay here. However: there's always Tour de France Femmes!
See you at a future race!
Uno-X Watch
Let's be upstanding and put our hands together for a truly excellent Tour de France debut for the Scandi upstarts, shall we?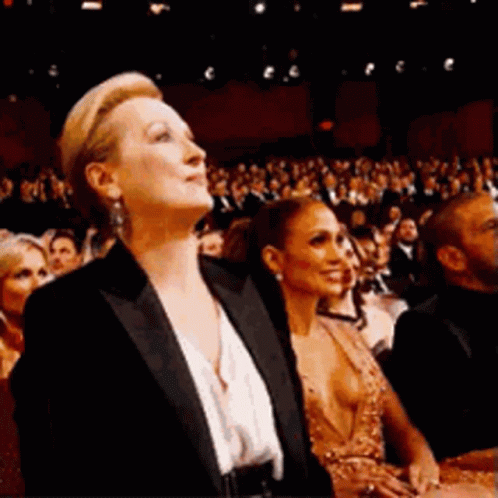 The boys in red and orange have acquitted themselves incredibly well, making their presence felt in plenty of breakaways, with an incredible 4 top 10s for Tobias Johannessen, and creating a version of the future that will surely see them as a permanent fixture at the race. With big name riders such as Magnus Cort and Andreas Leknessund reportedly heading to the team, it's onwards and upwards for Uno-X, and we can't wait to see what they do next.
BRIC-À-BRAC
def: The bits and bobs, the shiny things, the small treasures that would otherwise go unnoticed.
Rider doing something they're not supposed to be doing of the day
It was all to script today, wasn't it? Campanaerts attacked, the Lidl-Trek boys KOM'ed, Bettiol was feisty, Pogačar was attack-ity, Jumbo-Visma were organised, MVDP led the charge of the lead-out brigade, and a sprinter won on the Champs-Élysées.
Congratulations to the 2023 Tour de France peloton, you have completed your mission, and today, you all did exactly what you were supposed to be doing. Chapeau.
Tweets of the Day
We love a good stat here at writebikerepeat.com, and our friend @StatsOnCycling had these two excellent ones for us, which we felt summarised a large part of what has made this year's Tour so truly brilliant.
Photo competition
Are you visiting a stage of Le Tour this year? If so, this is your chance not only to show your photography skills to the world, but also to win a prize courtesy of Jen's Cycling Art. FINAL CHANCE! Just drop me a message and send across your best shots. Results announced 1st August!
---
💡
If you have enjoyed reading this post and would like to show your support for my free cycling content, consider
buying me a coffee.
And if you'd like to hear from me more regularly
subscribe
.