Sigh.
It was one of 'those' stages today.
One of those Grand Tour stages when for 90% of the day everyone's having a lovely chill, shooting the breeze, refuelling every 20 minutes, and remaining solidly at or below the slowest predicted pace on the schedule.
And then BAM. Inevitably it's always in the final 10km or so, today the drama was compacted into an even smaller space, with 7 riders crashing within the final 1.5km of the race, as it arrived on the Nogaro track and chaos quite literally exploded across the race. At least two riders are out of the Tour altogether as a result, with a few more awaiting results of various x-rays, or being patched together again after the slick tarmac of the track took its revenge after the hit it at extreme speed.
It's topsy-turvy and not the kind of finish to a stage we've all laboured our way through, and we send our best to all the injured parties, and look forward to a nice normal day tomorrow. With just the one HC climb and one category 1 to contend with, it'll be totally undramatic by comparison... right?
🚴
We are working hard to keep you all entertained and informed, and we really hope you enjoy what you read. If you'd like to support the site at any point you can
buy us a coffee
, head to the
writebikerepeat.com shop
to have a browse and pick up an item or two, or
subscribe
as a free or paying member of the writebikerepeat crew. We'd love to have you on board.
LE MENU
PRÉPAREZ VOS MUSETTES!
def: prepare your musettes!
Cuisine du Jour
Stage 5 – Pau – Laruns – (162.7km, mountains)
After the undulations of the Basque country and the flat lands of south-western France, it's an early visit to the Pyrenees, with the first chance for the climbers to really stretch their legs.
After a couple of days of relatively snooze-inducing flat stages, it's the perfect revitalising shock to the system that we all need, and today's culinary selection reflects just that.
Izarra is a herbal liqueur that comes in two versions - yellow, and green. It's almost as if they knew that over one hundred years after their invention, they would be used for a segment on the Tour de France.
There are ties with the Basque country still, as the drink was based on an old 19th-century Basque liqueur, but the current form of Izarra is more local to Pau, first manufactured in 1906, coincidentally just three years after the first Tour de France took place.
So, which variation should we be sampling, ahead of tomorrow's stage? The yellow 'Izarra Jaune' is an aromatic drink produced using 13 plants and spices. The green 'Izarra Vert' uses a secret mix of 16 plants and spices. The green tint derives from a natural herbal infusion, and a peppermint aroma provides its refreshing flavour.
So, while it's much more like to be a GC day than it is a day for the green jersey hopefuls, the sprinty boys could probably use a drink after all the stress they've been through the past couple of days, plus the refreshment of peppermint will come as a zingy wake-up call for the rest of us who are ready for more - so let's go with a shot of green.
Lena's Amuse Bouche
Stage 5 - The Tour visits Pau
The Tour has visited Pau so often, that it has become a meme.
And it's not only a meme. Bordeaux and Paris are the only two cities with more Tour departs and arrives.
But what is the exact reason for 62 Tour de France visits, apart from cycling mad frenchies?
With it's 75,000 inhabitants, Pau is rather big and the closest major city to some of the mythical Pyrenean passes like Col d'Aubisque or Col de Tourmalet.
One could say the city is the perfect infrastructural meeting point right before the Pyrenees. It has access to the French highspeed rail TGV, the city has a small airport, and it is the junction for several motorways.
Essentially, it's perfectly placed for the biggest bike race in the world with a major infrastructure and car circus around it as well as a big demand for hotels.
The only other comparable cities, Lourdes and Tarbes, are much smaller. And the next metropolitan city Toulouse is a few hundred kilometres to the north.
Pau's Pyrenean connection is quite old. It only really became part of the borders of today's France during the French Revolution. Before that it was an autonomous province and capital city of the kingdoms of Béarn and Navarre. Both kingdoms included parts that are currently considered Spanish.
APRÈS L'EFFORT, LE RÉCONFORT
def: after the effort, the comfort
Taking a sideways look back at the day's action, to reflect, reconcile and remember
Speedy Stage Takeaway
The day has been a slog, both in terms of getting through the race itself, which took the riders a very long time, and in terms of pulling together the Dispatch, as life did, well, life-y things, so let's snap on through this shall we?
EMOJI RECAP - by Anna McEwen
I'd like a word
STAGE 4 - CALM BEFORE THE CHAOS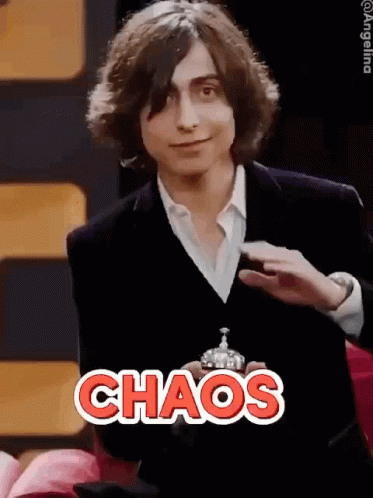 I need a drink!
with mixologist Stine Momo Agerbæk
So… Today's stage ended in Nogaro, famous for Armagnac. This spurred a fall down a rabbit hole of research on the differences within the genre of brandy, Europe's devastating late-19th century plague of grape pests which led to the birth of modern hybrid grape species and made the practice of root grafting wine stocks a standard thing.
(The latter part I already knew entirely too much about since my dad, the nerdy gardener, just did it to half my parents' old grape wines out of pure nerdy curiosity… Yep. I'm my father's daughter, thanks for asking.)
But the reality is, I don't particularly like brandy style spirits, not even Armagnac; so if you want to make that your drink of the day, you'll have to do so without my help.
However, we started in Dax, a town famous for its local bakery speciality, the Madeleines. Yes. The ones of Marcel Proust's "A la recherche du temps perdu" fame.
And since today's stage was about as long and meditative as the literary work that made them famous, it feels fitting to make the drink of the day… a cup of tea.
I'm an "Earl Grey & Lemon wedge" kinda girl, but feel free to make whatever cuppa you prefer, find a nice cookie or biscuit (bonus points if you have access to funny shaped French baked goods), dip it into the tea and ponder on the slow passing of time, landscape and kilometres…
Enjoy. Relax. Recharge. Tomorrow the mountains start.
Vive la Lanterne Rouge
Vive LUIS LEON SANCHEZ!
OK, he's probably not going to be feeling much like celebrating tonight, given he was one of the seven riders to come down onto the Nogaro track, and early reports suggest he may have broken his collarbone, meaning race over for the veteran Spaniard.
Here are three facts about him, along with all of our best wishes. First, over to GCN's Dan Lloyd's Twitter:
2. He is known as Lulu Sanchez, he uses Leon as a middle name in tribute to his grandfather and since 2006, his brother, who sadly passed away in an accident.
3. He has a brother who's a professional football player
4. The race he has participated in most is Paris Nice at 16 participations. He won the race in 2009 by a margin of a minute on GC.
Yes that's more than 3. You're welcome!
LE RAVITO
noun: the refuelling
Features to enhance your Tour experience, and refresh your mind after a long day's cycling viewing
Stat du Jour
by Sam Mould
Today's stage clocked in at 181.8km and wow, that was a long 181.8km, or so I thought. But this is only 1.8km longer than the cycle leg of Ironman distance triathlon. I was curious to see how today's speed matched up to the fastest Ironman cycle leg.
That record is currently held by Andrew Starykowicz, at 3 hours, 54 minutes, and 59 seconds. Which is an average of 46.15kph.
With todays stage clocking in at 4 hours 25 minutes 28 seconds that is an average speed of 41.16kph.
I know an Ironman is a different kettle of fish but just look at all that aero. It was much closer than I'd anticipated.
Today's highest point on the stage measured in stage winners: we have Côte de Dému at 218 m tall, which is 123.86 Jasper Philipsens.
Bands of Brothers
There are 27 nations represented at this year's Tour, and coincidentally, 21 of them have two or more riders. Each day, we'll take a look at a different nation, evaluate their chances of success and throw in a random fact or two, and add to our 'National Standings' chart to see if numerical advantage translates to more stage wins.
Dedicated to Justdiggit, Gino's charity of choice - the charity have set up a specific project in Gino's memory - please consider donating to them, during the Tour.
STAGE 4 - Belgium
On a day which was invigorated, albeit very briefly, by a group of Belgians threatening to break away, and on the second day in a row to be won by a Belgian, it was the fitting choice of nation for today.
The Belgians are a fiercely devoted cycling nation and this is borne out by their significant presence at this year's race, just as at every other bike race throughout the year, to a greater or lesser extent.
They are the second most populous nation represented on this year's start list, with a total of 21 riders, and they have had a strong start, with 50% of the stages so far being won by a Belgian.
In Jasper Philipsen and Wout van Aert, Belgium has serious firepower and plenty more chances for glory. The pair have 11 Tour de France stages between them, and on any stage that doesn't feature any major climbing, they are both in with a strong chance of victory.
Does Belgium have any hopes for the days that DO involve serious climbing challenges, though?
While the smart folk among you might be shouting 'Wout van Aert' at your screens, given his incredible performance on Mont Ventoux two years prior, it's not a feat he's destined to repeat while the team harbour one of the race's two great GC hopes.
No, the best GC hopeful that Belgium have produced in some years, and a kid with some great climbing legs on him, is Maxim van Gils. He leads a Lotto-DSTNY team who share their ambitions between Van Gils and stage wins with Caleb Ewan, and following a crash on stage 2 the young Belgian might not be firing on all cylinders - but it will still be great to see how he goes when the real climbing begins.
NATIONAL STANDINGS
Pardon my French
avec Mathieu Fraisse
STAGE 4
Flat stages aren't exactly known to be thrilling; you usually have to wait for the last kilometres to feel the excitement. But what to do during the rest of the stage? Today's word is honouring a 'cycling' French tradition.
Sieste | sjɛst | cee-est
To take a nap (while watching cycling, of course)
e.g. : Encore 150km à faire… Je vais faire une sieste en attendant le sprint final.
Still 150km to go… I'm going to take a nap before the final sprint.
Breakaway escapes. Peloton rides. Peloton catches breakaway. Sprinter wins.
This is the usual scenario for flat stages at TDF. Boring you say?
We say, perfect opportunity to rest while watching the best sport in the world AND beautiful landscapes.
Most French kids' first TDF memories are Grandpa napping in front of TDF during a hot July day. YAY POPSICLES!
Here's the perfect nap recipe :
Turn on TDF
Draw the curtains
Make yourself comfortable (find your right amount of pillow and grab a blankie if you're cold)
Optional: force your partner/dog/cat to join you for extra comfort.
All set? You're in for the best nap of your life.
Afraid of missing out on the action of the day by over napping? Fear not, Le Tour Dispatch has you covered 🔥
YéYé, c'est Le Tour de France 2023
with DJ Momo
12: Being Boring (extended mix) - Pet Shop Boys
Long, slow, maybe even boring and then whatever the chaos of that racetrack finale was… The 12" version is pointlessly long and not with the most satisfying ending overall, kinda like this stage. (Congrats to Jasper/Alpecin obviously, but I'd rather have been without the final 3 km of needless nerve shaking dramatics if I'm honest).
Uno-X Watch
Oh, man. Following this team is proving tough - but I've not known to give up easily, so I'll soldier on - as I hope will poor Søren Wærenskjold - caught up in some post-stage cross words with Cofidis' Bryan Coquard over his lead-out yesterday, today the young Norwegian endured yet more lead-out anguish as he crashed having dropped off Alexander Kristoff with 200m remaining on the stage. Bet he wishes he'd stuck to time trialling.
Tomorrow is a new day, and the team's climbers will hope to get in the early break and contest on the big climbs of the Pyrenees. Let's go!
BRIC-À-BRAC
def: The bits and bobs, the shiny things, the small treasures that would otherwise go unnoticed.
Rider doing something they're not supposed to be doing of the day
If I were to be all prim and proper about this, then of course I'd have to the rider formerly known as Mathieu van der Poel, now known as Jasper Philipsen's turbo lead-out guy, who was relegated following a bit of a shove to Biniam Girmay on the run-in to the line today. While it instinctively feels a bit 'off' that the victory stands, like the equivalent of a 4x100 relay team dropping the baton and still being allowed to run round the track and finish (and win), it's not exactly Philipsen's fault, and just... yeah. I don't want to pick that, this section is meant to be fun.
Step up, Tom Pidcock.
While the cheeky chappy from Yorkshire may not have been alone amongst the riders taking it easy on today's stately stage, he was the first one who shared the evidence. Tour de France? More like cycle tourists of France. Pidcock's heart rate is lower than mine and I was just sitting at home writing about it. Bet the guys who were chosen for the Giro this year are rolling their eyes.
Tweets of the Day
It's a Tweet that represents probably the moment of the day, as what can we rely on to get us through stages like this, if not for the mad antics of the French public?
The Ultimate Question
Simple one today - it's all going to kick off in the mountains tomorrow - who are you most looking forward to seeing in action? And who do you think will take the win on the first stage in the Pyrenees? Answers on a postcard! (Or in the comments, or on Twitter).
Photo competition
Are you visiting a stage of Le Tour this year? If so, this is your chance not only to show your photography skills to the world, but also to win a prize courtesy of Jen's Cycling Art. Just drop me a message and send across your best shots, and those selected will feature in a gallery of the day's best photography. Spread the word and get those cameras honed and ready!
---
💡
If you have enjoyed reading this post and would like to show your support for my free cycling content, consider
buying me a coffee.
And if you'd like to hear from me more regularly
subscribe
.