Ah, sprint stages. They are inevitable, and yet, despite the best laid plans of the sprint teams, sometimes, just sometimes, the status quo is interrupted, the metaphorical chess board flipped, and the pieces don't always land in neat lead-out trains to the finish line.
Today was one such day. Let's not lie to ourselves: as the kilometres ticked down and the race remained in its steady state (three-man break maintain around a minute's gap while Alpecin and Jayco Alula control the pace in the bunch) we probably considered une sieste (see Stage 4's Dispatch for the explanation). Some of us may even have had one. No-one expected anything other than a nailed-on bunch dash for the line.
And then... there was a moment of madness from green jersey Jasper Philipsen which foreshadowed a shift in fortunes - though we wouldn't see the fall-out until a kilometre to go...
🚴
We are working hard to keep you all entertained and informed, and we really hope you enjoy what you read. If you'd like to support the site at any point you can
buy us a coffee
, head to the
writebikerepeat.com shop
to have a browse and pick up an item or two, or
subscribe
as a free or paying member of the writebikerepeat crew. We'd love to have you on board.
LE MENU
PRÉPAREZ VOS MUSETTES!
def: prepare your musettes!
Cuisine du Jour
Stage 19 - Moirans-en-Montagne - Poligny (172.8km, Hilly)
Calling tomorrow's profile 'hilly' is perhaps generous given there are just two categorised climbs on the menu; rather, 'rolling' might be a more accurate description, but whichever way you slice it, despite it being a stage which could well suit sprinters, it's the final opportunity for many riders to have a crack at going for a stage win - so expect a monumental battle for the breakaway.
With 11 teams still without a stage win at this year's Tour, there will be many fingers in tomorrow's breakaway pie, and though I almost considered a locally produced pie for today's dish, I decided against it in the end, as it's the only day when the following dish counts as a local speciality, as we head into the Jura region of France.
Once considered as a luxury due to its fine ingredients, yellow coq au vin is one of the area's most famous culinary specialities, and is a staple on the menu of many of the region's fine dining establishments.
The recipe features cockerel, yellow local wine, cream and morel mushrooms. Traditionally served with white rice and a glass of the local yellow wine, it's a fine dining experience that reflects the signature colour of the Tour de France, and with the champion elect already the cock of the walk, to borrow an old American phrase, it feels quite fitting to raise a glass of matching wine to Jonas.
Is it relevant to tomorrow's stage? Well, no, not really, however we could perhaps look upon the dish as a hearty main course to reflect the sizeable breakaway that I predict will get away tomorrow, and the riders most suited for the stage will be the stronger rouleurs, the likes of Matej Mohoric, Nils Politt or Dylan van Baarle, so look out for guys who look like they've had a good meal in preparation for the day, as they will need their energy for what lays ahead.
APRÈS L'EFFORT, LE RÉCONFORT
def: after the effort, the comfort
Taking a sideways look back at the day's action, to reflect, reconcile and remember.
Speedy Stage Takeaway
The best laid plans...
Keeping the break within spitting distance to absolutely GUARANTEE a sprint finish might have seemed like a good idea in theory, at the beginning of the day.
With just three men allowed to escape the sprinters teams battened down the hatches and shut up shop for the day, allowing the seemingly doomed trio to dangle helplessly ahead just one minute or so ALL DAY.
Something had to give, and when the gap dropped to half a minute fresh attacks began. Most of them were shut down as quickly as they started, but Lotto-DSTNY's Pascal Eenkhoorn was more determined than most. He tried not once but twice, and was shut down in no uncertain terms on his second attempt by a rather cynical move from Jasper Philipsen, who took it upon himself to basically body check Eenkhoorn into submission.
Third time's the charm. A while later, when Eenkhoorn tried for one last time, he was allowed to escape, Philipsen apparently chastened for his bullying, and with four men working together, and crosswinds and the disruptive tactics of Julian Alaphilippe, the chase stalled.
With extra resources from the interested teams, including Mattias Skjelmose riding for Mads Pedersen and Nils Politt, for Jordi Meeus, the gap dropped to 9 seconds at one point, but working as a flawless team time trial unit the four riders up the road ploughed on, and as they went through the Flamme Rouge the belief was cemented: they could do this.
With the rampaging sprinters closing them down at a rate of knots, Victor Campanaerts rode a monster turn to try and lead out his teammate Eenkhoorn, and with momentum on their side the four riders came to the line ahead, and won the day.
In the end, it was Kasper Asgreen who took the spoils, his strong sprint and grit proving successful as it did in the 2021 Tour of Flanders, and he claimed his maiden Grand Tour stage and the first of the Tour for a hapless Soudal QuickStep who have floundered without a cler direction since the crash and subsequent departure of Fabio Jakobsen.
It's always bittersweet, to see a strong breakaway group win the day, when only one man can walk away with the prize. Because on days like this, success can only ever go from dream to reality with the commitment of all participants. We have seen time and time again, breakaway groups splinter and disintegrate under the pressure of sizing one another up, not sharing the work, or blinking too soon.
But when it works, it's a wonderful, selfless, brilliant risk. Three of those riders knew they would go home empty-handed. Yet they committed to go to the line together regardless, as a 1 in 4 chance is a whole hell of a lot better than no chance at all.
So chapeau to Jonas Abrahamsen - out there all day and committed to the last, and proving once again that Uno-X aren't at the Tour to make up the numbers.
Pascal Eenkhoorn - the late arrival, without whom they may have lacked the power to drive clear.
Kasper Asgreen - who worked all day and whose teammates helped hold up the charging pack, and who came back from a horrible 2022 to secure one of the biggest wins of his career.
And most of all to Victor Campanaerts, who has animated this race throughout, usually just for the sheer hell of it, and who today rode all day at the front and then committed himself at the last for his teammate's chance at victory.
They both came away with nothing in the end, but that sacrifice in itself secured victory for Team Breakaway - a small, ephemeral band of brothers who made a dream into a reality, and delighted the fans in the process, causing one of the upsets of the Tour and proving that however unlikely, nothing is impossible, if you go all in.
The last word though goes to Kasper Asgreen, who really nails his victory speech, thanking his breakaway colleagues and dedicating his win to his retiring teammate Dries Devenyns. Classy stuff.
Stage 18 in 18 WORDS
Green jersey shut down, Team Breakaway the victors, Victor the hero, gritty Asgreen the saviour of Quickstep's Tour.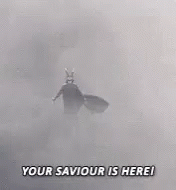 Vive la Lanterne Rouge
Vive QUINTEN HERMANS!
We've not had an Alpecin rider in the Vive Lounge since Ramon Sinkeldam, who's since retired from the race, and actually it turns out that a visit here is the kiss of death, as our last two visitors, Alexis Renard and Simon Geschke, both DNF'ed the following morning. Let's hope the same fate doesn't befall Quinten, and that was last merely by dint of his team's busy day working at the front of the bunch.
While we wait to hear Quinten's reaction, let's learn a bit more about the Belgian cyclocross star, who doubles as a pretty handy roadie too.
Hermans may have only had two pro wins, but he came 2nd in last year's edition of Liège–Bastogne–Liège, the best of the rest after Remco Evenepoel, and ahead of Wout van Aert, which is really no mean feat.
He has an excellent attitude to speed when it comes to riding off-road.
3. He celebrated in style after winning at the Baloise Belgium Tour last year - by throwing himself still fully kitted up into a swimming pool. And everybody liked that.
LE RAVITO
noun: the refuelling
Features to enhance your Tour experience, and refresh your mind after a long day's cycling viewing.
Stat du Jour
by Sam Mould
Today marked the 5th of 6 flat stages in this year's edition of the Tour de France.
While we call it a flat stage, it still incorporated 1,083m of climbing, including passing through Ceyzériat, a French commune that was just under 15km from the end of the stage.  As they passed through Ceyzériat they were 337m above sea level.  Standing at 330m from base to the tip of the aerial, this is only 7m taller than the Eiffel tower.
The highest point of today's stage is Côte de Boissieu At 362m, it stands 188.54 Kasper Asgreens tall.
SPEED CHECK
Band of Brothers
There are 27 nations represented at this year's Tour, and coincidentally, 21 of them have two or more riders. Each day, we'll take a look at a different nation, evaluate their chances of success and throw in a random fact or two, and add to our 'National Standings' chart to see if numerical advantage translates to more stage wins. Dedicated to Justdiggit, Gino's charity of choice, who have set up a specific project in Gino's memory - please consider donating to them, during the Tour.
STAGE 18 - Luxembourg
For a nation with a population of just 640,000, a representation of three riders at the Tour de France is a pretty decent showing, and the riders of Luxembourg have made their presence felt - if not this year, then definitely in previous years.
The most well known is undoubtedly Bob Jungels. A six-time national champion for Luxembourg in the road race, Jungels won a stage for AG2R-Citroen in last year's Tour, to add to a strong palmares that also includes a Giro d'Italia stage win, and a win at Liège–Bastogne–Liège.
He's not wearing the national colours this year though, that honour falls to Alex Kirsch, sporting one of a number of national champions kits for Lidl-Trek, while leading out Mads Pedersen. At 31, Kirsch is a year older than Jungels but this year's double win at nationals - he is both ITT and road race champion of Luxembourg for 2023 - are Kirsch's only professional wins.
The final Luxembourger did this illustrious double in 2021, along with winning the road race in 2020. Groupama-FDJ's Kevin Geniets' list of wins also begins and ends with these victories, though he's animated many a breakaway in recent seasons.
Here's our udpated national standings table, showing the total number of jerseys and wins in total, for our nations. It shows that despite yet another win for Denmark, Belgium and Slovenia still lead in terms of overall unique jerseys combined with stage wins.
Pardon my French
avec Mathieu Fraisse
Sprinters surely wouldn't want to miss a chance to win this stage? After almost a week of intense racing without a bunch sprint, they'll be relieved to finally have a flat stage.
When it comes to sprinting, Jasper Philipsen has been on another level during this Tour de France and he obviously has today's French expression:
Avoir la pancarte | avwaʁ la pɑ̃kaʁt
Literally, to hold a sign/placard; to be the main favourite. You can picture a rider holding a placard with a big arrow pointing at himself or a sign in his back saying "yeah, I'm the man today!"
E.g. : avec 4 victoires en sprint, Jasper Philipsen aura forcément la pancarte aujourd'hui
With 4 sprint victories, Jasper Philipsen will obviously have the placard today.
'Avoir la pancarte' means your competitors fear you and will do everything to isolate you, hurt you (always with sportsmanship of course) or stay by your side as long as they can.
They'll do what we call in French 'marquage à la culotte'. Literally, underwear marking. Invading privacy much Frenchies? 😒
It means they'll be as close as they could to the main favourite. Being his shadow and breathing down his neck to let him now he's being targeted and labelled as top guy for the stage.
It ain't easy being Jasper on sprint stages, let's hope he packed a second pair of underwear and a scarf in case the neck-breathing becomes too intense 😂 stay strong Master!
Uno-X Watch
It was another podium for the Scandinavian team, with the hard-working Jonas Abrahamsen active in the break all day, and with the incredible teamwork among the leading group he was able to finish in third position. Amazing work - here is his reaction to the day.
BRIC-À-BRAC
def: The bits and bobs, the shiny things, the small treasures that would otherwise go unnoticed.
Rider doing something they're not supposed to be doing of the day
Our first entry today is an EX-rider doing something they were not supposed to be doing... Thomas Voeckler was suspended from the race, as it turns out it was his moto that held up Jonas Vingegaard on the Col de la Loze yesterday. Story here.
Entry two is a rider doing something they SHOULD be doing. Wout van Aert had indicated he may need to leave the Tour to go and be with his wife Sarah who is expecting their second child. Today, he departed the race. He hasn't achieved the stage win he might have hoped for but he's been one hell of a teammate, has animated the race on a number of occasions, and has assisted in delivering Jonas Vingegaard to a second successive victory.
So thanks Wout, for being great value entertainment as always, and for providing one of the moments of the Tour - THAT return from the dead, on the final climb of stage 15 - absolutely classic. Here's a reminder from our very own Anna McEwen:
Tweets of the Day
Aside from the one day with the crocodiles and tigers, Team Radio has been... perhaps less inspiring than we'd hoped before the Tour. This take on what it could have been made me laugh out loud.
And chapeau to Edvald Boasson Hagen, the veteran of all veterans of this year's Tour.
And just WOW to this incredible shot from Harry Talbot, who has been posting some epic photographs from the Tour, and who you should really follow if you're not already.
Photo competition
Are you visiting a stage of Le Tour this year? If so, this is your chance not only to show your photography skills to the world, but also to win a prize courtesy of Jen's Cycling Art. Just drop me a message and send across your best shots - today's gallery features pictures by @MSA_Ainsworth
---
💡
If you have enjoyed reading this post and would like to show your support for my free cycling content, consider
buying me a coffee.
And if you'd like to hear from me more regularly
subscribe
.