It's just a sprint to the left. And then a climb to the right. And so on, and so forth...
Yes, the Grand Tour 'time warp' is real.
How was it just over a week ago, that we witnessed the Yates twins going head-to-head for the first yellow jersey? Was it really just last Sunday that Victor Lafay staged his incredible 'coup de kilometre' (see, Mathieu, I've learned my French phrases) to upset Wout van Aert?
And the blows that have been traded by the leading men over the preceding days, and even today, have taken so much out of them, and have thrilled and exhausted viewers in equal measure, that it's hard to believe that it's still only stage 9.
Never has a rest day felt more necessary.
We will all drift away and regroup, ready to return refreshed on Tuesday, and with over half of the Tour still to play out, though it truly feels like we've seen enough action for an entire three weeks already.
It's been a busy one today for all the team so I'm leaning heavily on Twitter and vibes for this one - I hope you'll bear with us. Thankfully, there has been much to enjoy.
🚴
We are working hard to keep you all entertained and informed, and we really hope you enjoy what you read. If you'd like to support the site at any point you can
buy us a coffee
, head to the
writebikerepeat.com shop
to have a browse and pick up an item or two, or
subscribe
as a free or paying member of the writebikerepeat crew. We'd love to have you on board.
LE MENU
PRÉPAREZ VOS MUSETTES!
def: prepare your musettes!
Cuisine du Jour
Stage 10 - Vulcania - Issoire - 167.2m (hilly)
Well doesn't this look like fun? We've had a rest day, and it's typically a cagey return for the GC riders on stage 10, and with plenty of climbing on the menu this one looks like a nailed on breakaway day.
It's a sweet dessert of a stage to the main course that the first week served up (seriously, that was NOT a starter, let alone an amuse bouche) so it's fitting that the day's regional delicacy is the finish town's namesake dish, a 'flognarde d'Issoire'. It's a fruit flan made with a variety of regional fruits, including apples, pears, and cherries, and topped with custard before being baked to perfection. Fruity, creamy, sweet, and baked - probably the phases of stage 10 as the break hots up, then we have some smooth, calm kilometres, before a tasty battle, and in the end, a bunch of fully cooked riders.
Don't tell me that's tenuous - you know you love it.
APRÈS L'EFFORT, LE RÉCONFORT
def: after the effort, the comfort
Taking a sideways look back at the day's action, to reflect, reconcile and remember.
I'd like a word
Stage 9 - The longest, slowest stage where everything and nothing happened
Was it me or was that a weird day? All the hype over the 'mythical Puy de Dôme' (that's it's official title - you may not refer to it in any other way) and though it was an entertaining stage, it was long and drawn-out and weirdly anti-climactic. For me, at least - your mileage may vary.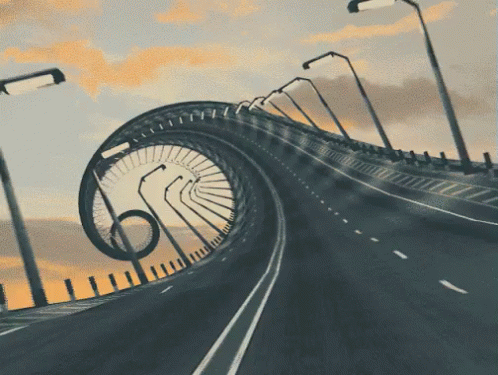 It started with memories Raymond Poulidor, who was local to the area, and was followed by a strong breakaway, a bunting mishap for Lilian Calmejane, a ludicrously large gap for the break, who did plenty of attacking of one another, an incredible solo ride from Matteo Jorgenson, and a devastating blow as fellow North American Michael Woods caught and passed him to take the stage. A GC battle, with Pogačar eking out a few seconds over his rival Vingegaard, and all played out in silent slow-motion up the spiralling slopes of the agonising, elongated, and probably still just about mythical Puy de Dôme.
I need a drink!
with mixologist Stine Momo Agerbæk
Segment on hiatus. Reason as follows:
Vive la Lanterne Rouge
Vive SØREN WÆRENSKJOLD!
Hurray! Uno-X watch and our Lanterne Rouge appreciation segment can be combined today (except they can't actually - see Uno-X Watch!), so let's find out 3 facts about today's last placed rider, who rolled over the line (or maybe he had to be pushed?) in 169th place (following the retirement of Quinn Simmons this morning).
The Norwegian is the U23 time trial World Champion - Speedy Viking
His cycling career began because he wanted to eat more icecream: he was quoted after the World Championships in Wollongong as follows: "It started with me wanting to to eat ice cream. My mum told me if I could ride a bike like ten, 15 kilometres to this store, then I can buy ice cream, so that was the focus in the start.' - greedy Viking
One of the biggest riders in the peloton, the rider nicknamed 'the hippopotamus of Mandal' is 1.91m tall and weighs over 85kg - not-weedy Viking
LE RAVITO !
noun: the refuelling
Features to enhance your Tour experience, and refresh your mind after a long day's cycling viewing.
Stat du Jour
by Sam Mould
Today's stage saw the finish up the legendary Puy-de-Dôme but that wasn't the only climbing on the menu.  Todays stage featured a total of 3,506m climbing. Thankfully the riders will have a day to recover.
3,506m is more climbing than the tallest mountain in the Pyrenees, Pic Aneto which stands at 3,404m.
For today's stage winner height comparison, we are obviously looking to the Puy-de-Dôme with a height of 1,415m which is 808.57 Michael Woods tall.
With rest day tomorrow, I thought I'd let you guys do some of the work with a little quiz.  Each of the questions will have a numerical answer.  Once you have finished the quiz, add your answers together and feel free to answer the poll on my Twitter feed with your answer.

Question 1
How many of the riders on this year's start list have already completed the grand slam (a stage win at the Tour, Giro & Vuelta)?
Question 2
How many riders on the start list had the ability to add this claim to their palmarès during this tour?
Question 3
How high is the highest point of the Tour (in metres)?
Question 4
How many whole kilometres will be covered in this tour in time trial format?
Question 5
Stage 8 was the fastest average pace so far of the Tour. But rounding to the nearest whole k/ph how fast was the stage covered?
Bands of Brothers
There are 27 nations represented at this year's Tour, and coincidentally, 21 of them have two or more riders. Each day, we'll take a look at a different nation, evaluate their chances of success and throw in a random fact or two, and add to our 'National Standings' chart to see if numerical advantage translates to more stage wins. Dedicated Justdiggit, Gino's charity of choice - the charity have set up a specific project in Gino's memory - please consider donating to them, during the Tour.
STAGE 9 - CANADA
O Canada! You broke the hearts of your southern neighbours with your victory today, but it was hard fought and noble nonetheless. Two of the three riders representing Canada were present in today's breakaway, and all three ride for the same team - Israel-Premier Tech. Owned by a Canadian, the team is a popular home for the Canadians of the peloton, and the compatriot of Woods, Boivin and Hugo Houle, Derek Gee, was one of the revelations of the Giro d'Italia, earlier this year.
Hugo Houle won a stage of last year's Tour de France, and Michael 'Rusty' Woods won his first Grand Tour stage today. Perhaps this bodes well for Guillaume Boivin, at next year's Tour?
Let's see how today's events shaped the national standings:
NATIONAL STANDINGS
Pardon my French
avec Mathieu Fraisse
STAGE 9
Last stage of Tour de France 2023 week 1 and we're in for a treat! After 35 years, we're back on top of Puy-de-Dôme and its 5 last kilometres with double digits percentages, like the cherry on the cake of this first week! But after 8 stages of intense racing, heat and fatigue may cause some damages, and deliver today's French word 😬
Défaillance | defajɑ̃s | dey-fay-ance
Dizzy spell. Physical weakness during a race.
Legs are not working like they should and following others is becoming impossible.
E.g. : Plusieurs leaders ont connu une défaillance dans la montée du Puy-de-Dôme
Some leaders experienced a physical failure in the Puy-de-Dôme ascent
When experiencing a 'défaillance' riders are usually losing a substantial amount of time on their competitors and ruin their GC hopes. That's why most ambitious leaders are fearing it.
For example, during today's stage, some leaders like Bardet, O'Connor and Landa most likely lost their podium hopes after experiencing 'défaillances'...
But what if it happens to other leaders later in the race? 🤔 To be clear, I'm not wishing it to them, but that's also what makes the beauty of cycling, unpredictable and brutal. 🥵
Luckily for them (not for us, but let's not be greedy), tomorrow is REST DAY! 🎉
They will get some time to rest, heal physical and mental wounds and start fresh for a second week of racing 💪 CAN'T WAIT FOR WHAT'S NEXT IN THIS TOUR DE FRANCE!
Uno-X Watch
Another great day for our favourite Scandinavians, with two Jonases (Jonii?) up the road - and an impressive 8th place finish for Jonas Gregaard. I'll leave this here as a visual prompt as to the difference between the two riders:
BRIC-À-BRAC
def: The bits and bobs, the shiny things, the small treasures that would otherwise go unnoticed.
Rider doing something they're not supposed to be doing of the day
Playing basketball like a pro - step up Michael Mørkøv (there's a Pogi clip doing the rounds somewhere too).
Jasper Philipsen wasn't lining up when he was supposed to, because Danes gotta catch up, right?
Also an honorary mention for BEES, or at least the one who invaded Matteo Jorgenson's helmet and stung him on the head - definitely not somewhere they were supposed to be. RIP bee. And thank goodness Matteo wasn't allergic.
Tweets of the Day
It's been a vintage day on cycling Twitter, with a brilliant undermining of the 'mythical Puy de Dôme' narrative by manipulating the Tour poster with their own unique remakes.
Intermarche started the trend and were followed by Lidl-Trek, Jayco Alula and others... delve into the thread and enjoy.
And a proud Larry Warbasse cheering on his training buddies:
The Ultimate Question
We're only 9 days and SO MUCH has happened already that this Tour de France already deserves a book written about it.
But what's been your favourite moment so far? It could be a win for a favourite rider, a landscape that's captured your imagination, or an amusing 'off the bike' moment that made you smile. Feel free to share your thoughts, in the comments below, or on social media - @writebikerepeat (Twitter/Instagram/Threads).
Photo competition
Are you visiting a stage of Le Tour this year? If so, this is your chance not only to show your photography skills to the world, but also to win a prize courtesy of Jen's Cycling Art. Just drop me a message and send across your best shots, and those selected will feature in a gallery of the day's best photography. Spread the word and get those cameras honed and ready!
---
💡
If you have enjoyed reading this post and would like to show your support for my free cycling content, consider
buying me a coffee.
And if you'd like to hear from me more regularly
subscribe
.