It was a stage of two starts. The first of which was brutal. The second of which led to yet more brutality.
It's a sight we're all familiar with, and despite a few incidents, so far this Tour we'd been spared the major crashes, but it was a fragile accord that could only hold for so long. Just over 5km into today's action, a crash occurred that took down so many the race had to be neutralised, and resulted in ambulances, and casualties, and withdrawals. And nobody liked that.
A short time after the stage started again, two more riders crashed. It was a tough way to start the day, yet another reminder of the dangers of this sport we love, and the chance elements that can tip a thrilling race over the edge, leaving riders injured, broken, down and out.
So before we look back on the excitement that followed, let's first take a moment to cast our eye down the list of names of those who didn't finish the day. May they all heal well and return for a crack at La Vuelta, because what is that glorious Spanish chaos, if not the no-holds-barred, all bets are off, annual opportunity for redemption. Because we're nothing at writebikerepeat.com if not optimists. Ole!
Now, time for you to feast your eyes upon the plentiful collection of features the team has for you today. Let's go!
🚴
We are working hard to keep you all entertained and informed, and we really hope you enjoy what you read. If you'd like to support the site at any point you can
buy us a coffee
, head to the
writebikerepeat.com shop
to have a browse and pick up an item or two, or
subscribe
as a free or paying member of the writebikerepeat crew. We'd love to have you on board.
LE MENU
PRÉPAREZ VOS MUSETTES!
def: prepare your musettes!
Looking ahead to tomorrow's stage.
Cuisine du Jour
Stage 15 - Les Gets les Portes du Soleil - Saint-Gervais Mont-Blanc (179km, Mountains)
We're well and truly ensconced in Alpine France now, and what screams 'French Alpine cuisine' more than a fondue? Nothing! That's what.
But what does that have to do with tomorrow's stage, other than a shared location? I hear you cry. Don't worry, I can promise you I have the most tenuous possible link prepared for this very occasion.
Tomorrow's uppy-downy profile is as close to a shark's tooth profile as we've had so far, and the race will dip down into the valleys and up onto the Alpine peaks, much as you might dip in and out of a lovely melty cheese fondue - and let's face it, just like cycling, fondue works best as a team sport.
And it's cheesy; oh, so cheesy. And as sports go, cycling is about as cheesy as it gets. Polka dot jerseys, pink socks, silly videos, dancing, funny hats, you name it, cycling's embraced it with a lack of shame that's frankly heart-warming. So grab a chunk of bread, bang it on a skewer, and dunk it in the cheesy goodness that is cycling - revel in it, because where else do you get to laugh at men dressed as bananas (or clowns, devils, dinosaurs etc) shouting at men as they ride up hills? NOWHERE is where.
Oh and don't forget hot, and melty. It's summer in France and they're doing sport. Of course they're hot and melty.
Hope that's helped you decide who will win tomorrow's stage - don't say we're not good to you.
APRÈS L'EFFORT, LE RÉCONFORT
def: after the effort, the comfort
Taking a sideways look back at the day's action, to reflect, reconcile and remember.
Speedy Stage Takeaway
Some days you can't adequately summarise everything that's happened because it's just... too much. And you find yourself asking...
What even WAS that stage?
It was the best of days, it was the worst of days.
It was a bunfight, a slugfest, a battle of the domestiques.
It was heartbreak for many. Including the breakaway.
It was a feisty Italian, and another missed opportunity for French heroes.
It was a leash so tight it was non-existent. A stranglehold.
It was 'Wout... what?' or perhaps 'wait... WOUT?'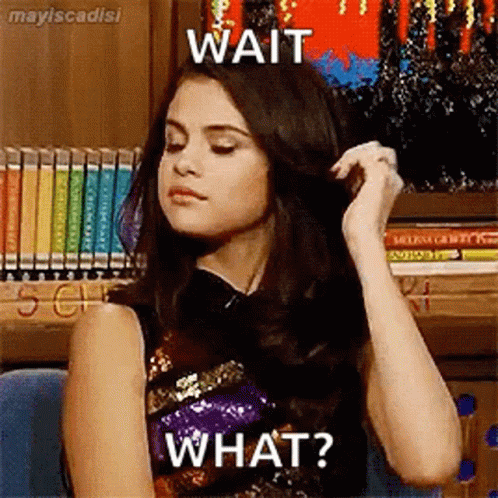 It was a farce of motos and fans and false starts, and a nullified chance for Pogačar.
It was Sepp Kuss doing what he does best and jumping up to 6th on GC in the process.
It was a track sprint, a face-off, a match-up for the ages.
It was glory for Ineos, two days straight, and a third victory for Spain, and a first Grand Tour stage for the young man Carlos Rodriguez.
It was a mouth-watering prequel to yet another battle tomorrow.
It was one second, in the end.
STAGE 14 in 14 WORDS
Brutality inflicted on many, unrelenting drama, Spanish triumph again. All that... for one second.
EMOJI RECAP
by Anna McEwen
I need a drink!
with mixologist Stine Momo Agerbæk
Don't we all? And I assume every rider, DS, medic and fan might as well…
Today was another stage that might go down in history as a classic. So here's a proper classic and historic cocktail to match.
Today's special is:
Corpse Reviver no. 2
Dedicated to Wout van Aert and his seriously "WOUT THE F***" recovery/reanimation trick today.
Personally I think this is the best of the Corpse Revivers out there, and only the best for this man and his incredible ability to turn himself inside out and shout "IK MOET JUST NIKS" at mundane concepts like logic, fatigue and well; gravity itself.
This drink is sufficiently intense, indulgent, intoxicating and insane to match today's man of the match in the domestique department.
Oh, okay then. Go ahead and pour one for Carlos Rodriguez too. He earned it. If he's old enough to drink, that is? Will someone please check that? ;)
For the large amount of riders who went down and carried on, for the other GC riders getting dropped and clawing their way back to the two aliens duking it out at the front, to Vingegaard reeling Pogačar back in after getting dropped, to Sepp Kuss' surprise GC stint and to every team who now sadly have to readjust their plans after seeing their main man go out due to bad luck crashes: there's a drink for you as well at the bar. On the house. You all deserve it.
Here I'd suggest some variation of Corpse Reviver no. 1 - it's a little more bitter-sweet than no. 2, pretty appropriate for all of these cases if you ask me.
If you're curious about the history and origins of these morbidly named imbibements, look no further - there's a full run through here.
Vive la Lanterne Rouge
Vive ADRIEN PETIT!
Wow, what a warrior. One of the riders brought down in the original crash, Petit was pictured a number of times in the earlier stages of the race trailing off the back of the bunch, his bib shorts barely existing as they had been ripped away from his right leg leaving an ugly, raw wound - it looked nigh on impossible for him to finish the day. Yet he managed. This is the real spirit of the Lanterne Rouge - the rider who keeps on pedalling through the pain, who lives to fight another day despite the odds being stacked against them. So nothing but respect for that man today. You want facts about him? OK, here are some:
His surname means 'small' which is the ultimate irony as he is 80kg and 1.88m tall - one of the biggest men in the TDF peloton.
He has finished in the top 10 of Paris-Roubaix 3 times in the past 7 editions.
It may not be his best ever result, but it's the one with the best name - Petit won the La Tropicale Amissa Bongo stage race in Gabon in 2016.
Heal well, Adrien!
LE RAVITO
noun: the refuelling
Features to enhance your Tour experience, and refresh your mind after a long day's cycling viewing.
Stat du Jour
by Sam Mould
Well that was quite the show today and if their legs weren't tired enough from all that climbing, there is even more of it tomorrow.  This weekend the Tour de France has a total of 8,764m of elevation gain. That leaves them only 84m short of the allusive 8,848 Mount Everest height.
I'm sat in a comfy chair and my legs feel wobbly just thinking about it.
Stage 14's highest point was the peak of Col de Joux Plane at 1,691m or 924.04 Carlos Rodríguezes
SPEED CHECK
Band of Brothers
There are 27 nations represented at this year's Tour, and coincidentally, 21 of them have two or more riders. Each day, we'll take a look at a different nation, evaluate their chances of success and throw in a random fact or two, and add to our 'National Standings' chart to see if numerical advantage translates to more stage wins. Dedicated to Justdiggit, Gino's charity of choice, who have set up a specific project in Gino's memory - please consider donating to them, during the Tour.
STAGE 14 - ITALY
It's another day without a new nation to add to the standings, so today I've selected Italy in honour of the attacking spirit of Giulio Ciccone, who fought hard today in his quest for the polka dot jersey, winning points at the top of two of the category 1 climbs to strengthen his KOM challenge.
It's not been a race for Italy so far, with Ciccone the shining light of the riders from his nation, with a few attempts to breakaway and today's efforts the highlight of his race so far.
So can Italy expect to make an appearance on the leader board of nations? Outside of Ciccone shooting his shot for the maillot a pois, who can they rely on for some much-needed success?
There are 7 Italians at the race, one of whom - Jacopo Guarnieri - has left already. Of the 6 remaining, Daniel Oss has had a good day out in the break, Gianni Moscon is all but invisible now his role of chaperoning Mark Cavendish is null and void, Luca Mozzato is - with the best will in the world - a second string sprinter who's unlikely to have an impact in a field of this quality and Matteo Trentin is riding in the service of Tadej Pogacar.
That leaves Alberto Bettiol. Bettiol has been visible during the race, involved in yesterday's breakaway, though in service of James Shaw, but his strengths don't lie in the high mountains, in bunch sprints or in time trials, so there's little left for him, unless he can form part of a strong breakaway on stage 19, perhaps.
What we're really saying is, your nation's hopes rest on you, Cicco. Bring home those polka dots, or it will be a lean Tour for Italy. Otherwise, it may be a case of hoping for the luck of the Grand Départ, as the race begins in Italy in 2024 - forza!
Pardon my French
avec Mathieu Fraisse
STAGE 14
One of TDF 2023 Queen stages? With three cat 1 cols and Joux Plane as hors catégorie, all signs were pointing towards a proper GC battle with both Jumbo and UAE trying to take the upper hand 🥵
Who was tactically perfect and eventually came out victorious? Not the one you were thinking about. And not the other either. But strategically, they tried, and they used today's French word.
Visser | vise | vee-say
Literally, to screw. The action of a screwdriver 🪛
Pacing hard to catch the front group or to put pressure on your competitors.
E.g. : Jumbo-Visma a vissé derrière les échappées pour jouer la victoire avec Vingegaard
Jumbo-Visma turned the screw behind the breakaway in order to try to win with Vingegaard
Teams usually start to 'visser' when they have a specific goal during a stage. Especially the main teams.
For example, on today's stage Jumbo tactics were quite clear since the beginning as they had every breakaway on a tight leash. 🐕‍🦺
Anytime a move started they asked Van Hooydonck and Laporte to 'visser'. They literally screwed with the breakaways! 🔩
Pacing hard can also be used by other teams to wear down their opponents. If you are outnumbering your competitors, you can try to use this to your advantage and put some domestiques on the front and ask them to pace as hard as they can 💪
You don't screw with Carlos Rodriguez though! The Spaniard took advantage of Vingegaard and Pogačar tight marking and flew towards victory at the bottom of Joux Plane!
More screwing with breakaways to come at the Tour de France ? Oh probably… Maybe as soon as tomorrow 😬 but hang tight and don't lose hope breakaway bois, your time will come soon 🤞
YéYé, c'est Le Tour de France 2023
with DJ Momo
My brain is a mess after today's madness - so playlist is also rather mad and messy mix today!
It got rather femme forward, but there's a method to the magic - and hey! The Tour de France Femmes avec Zwift starts soon as well!

48: I HATE CRASHES! That's it! I really really do. Best wishes to everyone who got hurt today!
49: I know I also just made him a drink, but I rather think Wout deserves a song as well.
It also feels fitting for Pogačar, Vingegaard and the excitement in the GC battle.
50: I know I already added the Plastic Bertrand version, but this frenetic Leila K version feels like the only appropriate soundtrack for today's rush up Col de Joux Plane… (see what I did there?)
Coincidentally the song's title also pretty much sums up both Jumbo's and UAE's post-race statements: "Everything is going fine…" Well, at least for now!
51: CARLOS RODRIGUEZ!! He dared to make his move and it paid off in spades!! And everybody liked that!
(Maybe except for Pogačar, who would probably have liked the bonus seconds of the win… but he is not in charge of this DJ set is he? So Chapeau Carlos!)
52: This tour is turning out to be a very exhausting battle about very expensive seconds. So… to today's loot. It was small but it's still a second more than this morning in Jonas Vingegaard's favour.
53: INEOS is getting their surprise party weekend on! So here's a bit of flirty French pop to keep the festive mood going. See you on the dance floor!
BRIC-À-BRAC
def: The bits and bobs, the shiny things, the small treasures that would otherwise go unnoticed.
Rider doing something they're not supposed to be doing of the day
People say believe you own hype - Benoit Cosnefroy can hardly help it when he's mobbed by his own fans at the stage finish - if you can't beat 'em, join 'em, right? Then pretend you're your own twin brother?
Tweets of the Day
When we're all in the same boat after a stage like THAT one... and then realise we have to do it all again tomorrow.
And finally, one of the most amazing shots I've seen from this Tour de France so far - I couldn't not share:
Photo competition
Are you visiting a stage of Le Tour this year? If so, this is your chance not only to show your photography skills to the world, but also to win a prize courtesy of Jen's Cycling Art. Just drop me a message and send across your best shots, and those selected will feature in a gallery of the day's best photography. Spread the word and get those cameras honed and ready!
---
💡
If you have enjoyed reading this post and would like to show your support for my free cycling content, consider
buying me a coffee.
And if you'd like to hear from me more regularly
subscribe
.