STAGE 1, BABY!
After all the build-up, the excitement and the anticipation, we are finally underway. It was mostly a cloudy day in Bilbao but apart from the odd spot of rain the conditions were dry and the stage was set for the hostilities to commence.
We have a digital magazine for you every day, crammed with all kinds of eclectic goodies - seriously, if you can't find something in here that interests you then, well, just tell me and I'll put it in tomorrow's edition, probably.
We are working hard to keep you all entertained and informed, and we really hope you enjoy what you read. If you'd like to support the site at any point you can buy us a coffee, head to the writebikerepeat.com shop (LAUNCHING SOON!) to have a browse and pick up an item or two, or subscribe as a free or paying member of the writebikerepeat crew. We'd love to have you on board.
Here's your menu: choose wisely, or maybe just eat the lot. NOM!
LE MENU
PRÉPAREZ VOS MUSETTES!
def: prepare your musettes!
A preview of tomorrow's action and locations.
Cuisine du Jour
Stage 2 – Vitoria-Gasteiz – San Sebastian (208.9km, hills)
Another rolling, punchy day awaits the riders with the famous climb of Jaizkibel providing the final test, though tackled in the opposite direction to its usual approach in the Clásica de San Sebastián. It's more of the same, but arguably even tougher, and following a day where the GC riders rose to the fore, the stage hunters will be hoping to take revenge.
The dish I've chosen to represent the stage and its location is the Basque-style tapas known as pintxos. These are hugely popular and ubiquitous throughout the region, and usually involve small pieces of bread with various toppings, from Spanish ham, prawns and anchovies to cheese, chorizo or wild mushroom.
They're served speared with sticks, as bar snacks - you collect your sticks, and at the end of the night, your food bill is calculated by counting up your sticks.
Tomorrow's stage, like many in the Basque country, is a mixed bag of ups and downs, a variety of 'sticks' (peaks) which will attempt to skewer the riders and serve them up as snacks for their hungry rivals. At the end of the stage, who will be counting the cost of the most sticks?
Yes, these segments probably ARE all going to be this tenuous. You might as well get used to it.
Lena's Amuse Bouche
Stage 2 - Euskadi
There comes a time in every cycling fan's life when they realise how crazy the Basques are for cycling. From 1994 to 2013 they had their very own, very successful basque cycling team: Euskatel Euskadi with their orange signature jerseys.
For most of their existence, they signed only basque riders and had the romantic origin story of two taxi drivers who wanted to provide the possibility of becoming pro to young talents without leaving Euskadi (the basque name for the Basque Country).
They folded due to financial troubles but not without an exciting story with a close save by none other than Formula 1 star Fernando Alonso.
One of the reasons the team supposedly didn't come to an agreement with Alonso was a change of company headquarters from from the Basque Country to Asturia and a change of bike sponsor. The team chose the risk of folding over giving up basque headquarters, basque staff and a basque bike with Orbea.
Even today many riders who ride under the Spanish flag are Basque: Mikel Landa, Omar Fraile, Ion Izagirre and many more.
The Basque Country is an area in the Pyrenees that is part of both France and Spain with its own distinct language and culture. Historically, it has been very autonomous and fighting for its own governance.
The Spanish part has had an autonomous status since 1979 within the kingdom of Spain and counts over 2 million inhabitants of its own.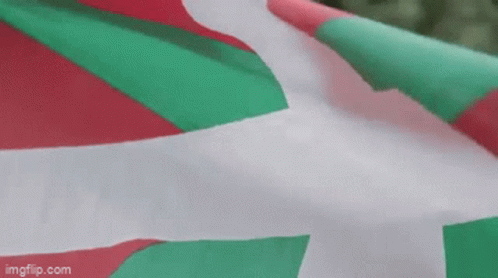 APRÈS L'EFFORT, LE RÉCONFORT
def: after the effort, the comfort
A review of all the action from stage 1.
Speedy Stage Takeaway
Today's sideways stage recap is brought to you by Anna McEwen, who has resurrected her legendary emoji recaps for this very newsletter. Follow the action, blow by blow, below.
And just in case that was too in-depth for you, and you're after even more brevity, here's my:
Top 5 Tabloid-Style Headlines of the Day
UAE strike fear into opponents!
Mas and Carapaz on collision course!
Powless Goes Pow for Polka dots!
Victor Lafay goes toe-to-toe with the top two!
Yates on Yates violence - twins tangle in Bilbao!
In summary, the standings in the four jersey competitions are as follows after today's stage (courtesy of the Tour de France Twitter feed):
I'd like a word
The premise? Simple. The stage, summed up in the corresponding number of words.
Stage 1: TWINS
I need a drink!
with mixologist Stine Momo Agerbæk
Well that was fun. For some. Less fun for others. For the viewers it was definitely an exhilarating start.

The drink of today is a local speciality with the potential for capturing all ends of the vibe spectrum!
Meet the Marianito!
It's a popular cocktail in the Basque region (and northern Spain in general), rumoured to have seen its inception in Bilbao - and some of you might recognise the main ingredients of it from the Italian classic Negroni.
A Marianito is a vermouth leaning 3-1-1 version of the Italian's "equal parts of all 3", with added bitters.  Most recipes are "shaken, not stirred" types served in a martini glass or similar (fancy points!), where the negroni is stirred in a lowball/tumbler glass. The Marianito is often served with a green olive (optional, but I'm an adult who eats olives!) alongside the traditional orange peel or twist.
It's bittersweet, less boozy, and delightfully savoury, AND comes with a snack, what's not to like?
As with everything vermouth-related the taste of the drink is dependent on what type and quality you use, right now all I have at home is an Italian Punt a Mes, but a Spanish rojo one is obviously the OG choice here.
I personally prefer grapefruit/orange bitters to the classic angostura in this one, but I suspect some might consider that heresy. But it's an easy way to adjust it to your personal taste buds.

Find the recipe here
For the disappointed or heartbroken riders after today's stage (and the fans with Enric Mas on their Velogames team), an extra dash of bitter might feel appropriate.
For every single DS - it's strong enough to calm the nerves and soothe the vocal cords after a long day of yelling a creative selection of expletives on the (semi-public) radio.
And apropos recipe heresy…
I haven't tested this (YET) but I suspect it, like the Negroni fraternal twin it is, will lend itself well to the celebratory Sbagliato treatment as well. UAE, this is for you!
And what is a Sbagliato you ask? Well, that's best explained by way of one of my favourite GIFs from 2022. I think I'll use cava instead though, to keep it local…
Cheers.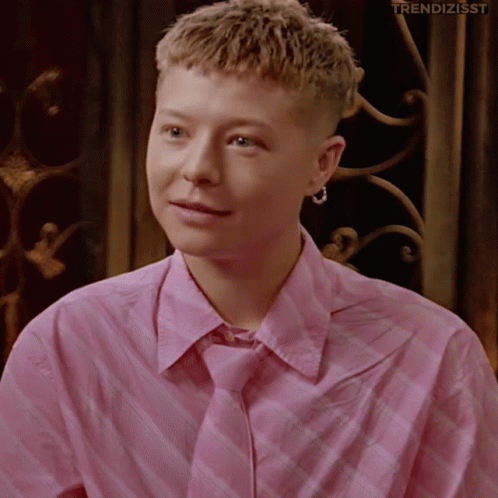 Vive la Lanterne Rouge
Vive JACOPO GUARNIERI!
The Italian veteran riding for Lotto-DSTNY finished in 175th position and was the final rider to cross the line, making him the very first Lanterne Rouge of 2023.
We're waiting on a comment from the man himself, and in the event we hear from him you'll be the first to know. While we wait, here are three great Guarnieri facts:
Jacopo enjoys listening to rock and punk music and is a keen user of social media and curator of playlists. He's also a fierce supporter of the LGBTQ+ community.
He has four pro wins, the most recent been 12 years ago at the 2011 Driesdaagse De Panne-Koksijde.
His most loyal companion on the bike is Arnaud Démare - the two have spent 311 race days together, across 87 different races. More than any other team mate he's spent time with.
LE RAVITO
noun: the refuelling
Features to enhance your Tour experience, and refresh your mind after a long day's cycling viewing.
Stat du Jour
by Sam Mould
As Bilbao is the host for the first stage, let's start there. With its skyscraper-filled down town, it is the home of the IBERDROLA TOWER which comes in at 165m - 41 floors tall.  
The highest point of today's stage is the top of the Cat 2 climb, the Côte de Vivero, which at 361m is 2.18 times as tall as IBERDROLA TOWER or to express that in more relatable cycling terms - 208.67 Adam Yates tall.
Band of Brothers
There are 27 nations represented at this year's Tour, and coincidentally, 21 of them have two or more riders. Each day, we'll take a look at a different nation, evaluate their chances of success and throw in a random fact or two, and add to our 'National Standings' chart to see if numerical advantage translates to more stage wins.
This segment will provide a dedicated link to Justdiggit, Gino's charity of choice - the charity have set up a specific project in Gino's memory - please consider donating to them, during the Tour.
STAGE 1 - SWITZERLAND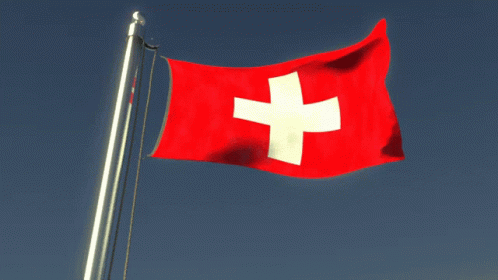 As this section honours Gino, it seems only fitting to begin with a look at his two compatriots, who form a duo of Swiss riders at the race. It is undoubtedly bittersweet for Stefan Kung and Silvan Dillier as they would have been - should have been - a trio, with Gino Mäder set for selection at the race, on what would his been his debut Tour de France.
Stefan Küng is having a good season, having recently taken a win on the final time trial at the Critérium du Dauphiné. There's only one time trial at this year's Tour, and it's likely to be a punch-up between the GC favourites for the win, so Küng's role at the race will be to protect his leader David Gaudu. The two worked together at Paris-Nice earlier in the year, with Küng bringing Gaudu across the line in the team time trial and setting him up for an excellent result, finishing in second overall.
Silvan Dillier is a veteran all-rounder who will support the goals of his Alpecin-Deceuninck team, stage hunting with Mathieu van der Poel and chasing the green jersey and sprint stages with Jasper Philipsen. Dillier rides his fourth Tour de France this year.
Gino Mäder would have ridden his debut Tour. His team, Bahrain-Victorious, are honouring him by dedicating the number 61 dossard to his memory. They ride with numbers 62 through 69 and have today confirmed they will honour his memory by stitching his name into their team's jerseys forever, with the team's motto changing permanently from #RideAsOne to #RideForGino.
NATIONAL STANDINGS
No chart yet, it's only stage 1! But it currently stands as UK 1 - 0 Rest of World.
Pardon my French
avec Mathieu Fraisse
One of the hardest TDF starts ever! My legs hurt just watching the route. Luckily, I didn't have to ride it today but I tried to come up with a word emphasizing the toughness of this first stage.
Raidard | ʁedaʁ | ray-dar
'A short but particularly steep portion of a cycling road.'
e.g. 'Ce raidard final dans la Côte de Pike a été décisif dans la victoire de Adam Yates!'
'This final 'raidard' in Côte de Pike was decisive in Adam Yates win!'
More 'raidards' at the Tour de France? Yes please!
They are famous landmarks in Bretagne (remember Grand Départ 2021?), Flanders and obviously Basque Country. We'll get more of them when we hit the surroundings of Clermont-Ferrand later in the Tour.
Rest your legs after this 'raidard' (hydration is key) and we'll be back tomorrow with a new French word or expression!
YéYé, c'est Le Tour de France 2023
curated by DJ Momo
Stage 1
5: Party Bass - Bombs Away (ft. The Twins)
6: Let's Hang Together - Twin Temple
Two Twins. Top Two. Two T(w)unes…
It's hardly surprising that today's selection reflects the unique duo that ended up making it to the finish line. Hats off to both Yateses, it was a really cool way to kick off the party, and let's face it, for the front group and the fans (on site and on the couch), it was quite the party!
And there, on the last climb of the day, were the duo of star-crossed GT favourites, bound together in eternal battle (or well, 3 tours and counting), starting off the tour like they spent most of last year's; together.
Uno-X Watch
As if any of us ever doubted it, the Norwegian team were active on their debut stage of the Tour de France, with breakaway specialist Jonas Gregaard attacking on both of the first categorised climbs, winning one of them and collecting some early KOM points.
With their bold new red and orange change kit the team were visible at the front of the race on numerous occasions today which was great to see, and nothing less than expected given their reputation as a fearless and aggressive bunch of riders.
They suffered a setback in the form of a crash for their GC leader, Torstein Træen. Though he got back on his bike, Træen appeared to be in some discomfort, and finished the stage 4.59 down on the leader Adam Yates.
BRIC-À-BRAC
def: The bits and bobs, the shiny things, the small treasures that would otherwise go unnoticed.
Photo competition
Are you visiting a stage of Le Tour this year? If so, this is your chance not only to show your photography skills to the world, but also to win a prize courtesy of Jen's Cycling Art. Just drop me a message and send across your best shots, and those selected will feature in a gallery of the day's best photography. Spread the word and get those cameras honed and ready!
Rider doing something they're not supposed to be doing of the day
There was only one candidate for this today, and it was Cofidis' Victor Lafay. Imagine my surprise when the dynamite duo of Jonas Vingegaard and Tadej Pogačar pulled away from the rest on the Côte de Pike, but they weren't alone. And it wasn't one of the other GC favourites with them, no - it was the young Frenchman, happily playing third wheel to the peloton's most talented couple. He finished in 6th for his troubles and will hope to ride this form for as long as he can.
Congrats Victor, you were not supposed to be there today, but you did it anyway!
Tweets of the Day
Due to Elon Musk's rate limiting measures, we are sad to report that we can't bring you any Tweets of the Day for stage 1.
The Ultimate Question
Time to get involved. It's your chance to think back over the action from the stage and come up with your answer to today's big question.
Stage 1: Which rider surprised you the most today, and why?
Drop a comment below, or join the debate on Twitter @writebikerepeat (assuming that is Elon lets us loose on the site again sometime soon.
---
💡
If you have enjoyed reading this post and would like to show your support for my free cycling content, consider
buying me a coffee.
And if you'd like to hear from me more regularly
subscribe
.