And we're off! Welcome to the first full Giro Bulletin of 2023 and, well, ever actually, as I launch this new venture here with my fabulous team of writers covering all kinds of things to entertain and inform through three weeks of racing. It's a magazine, catering to all tastes - from music enthusiasts to artists, linguists and historians to just good old cycling fans. I hope you enjoy it, and if you do, why not consider supporting the site?
Here are some quick links for anyone seeking a specific section, or indeed wanting to read in a random order:
Today in review
Speedy stage preview
Lena's Giro Antipasti
Italian to go
Canzone dell'Amore Infinito
The Watch Zone
Without further ado, let's look back at the first of 21 stages of beautiful Italian chaos.
Today in review
Despite the doom and gloom surrounding the Italian weather forecast that circulated on social media prior to the Grande Partenza, it was a sunny day on the Adriatic coast as 176 riders took turns to ride the 19.6km course as fast as they could, in order to try and sit in the best seat in the house.
Seriously, despite his fancy new throne even King Charles III would have wanted to sit in that seat, so desirable was it, and the lucky guys to serve a stint with their bottoms on the cushion of power included the early leader Ryan Gibbons (on a day which would see a lot of UAE backsides) and Nico Denz of Team DSM, both of whom barely grazed the seat before they were deposed.
The hotseat was occupied for varying lengths of time by Stefan de Bod, Mads Pedersen, and Brandon McNulty. Then a flurry of changes followed as Jay Vine, on his first appearance following a knee injury, proved that he was very much not just in Italy to make up the numbers. The Aussie TT champion did not have long in the seat, as Tao Geoghegan Hart laid down the GC gauntlet, going 6 seconds better, before Vine's team mate Almeida immediately ousted him from the seat, proving UAE Team Emirates' commitment to improving their time trialling set-up has been a big success.
Then the four big guns were out on course. With just a small climb at the finish, it wasn't a course for Roglič, more one for the power TT specialists, so it's perhaps not a huge surprise that he lost time to Evenepoel. Stefan Kung could only take 5th place, 43 seconds behind Evenepoel, and even the train himself, Filippo Ganna, could only do enough for second place. Because there was one man for whom making an early statement was imperative: Evenepoel set out to take the maglia rosa early, and he did so with astonishing prowess, taking 29 seconds from Almeida and ensuring that those following him had no hope of contesting the stage win.
So, one stage, one pink jersey for the Belgian TT champion and World champion, who will aim to hang onto it all the way to Rome. For those who think it's all over – three weeks is a long time in cycling, and the rest will have to take it day by day. But enough of the cliches. It's time to look ahead to what's in store for the riders on tomorrow's stage…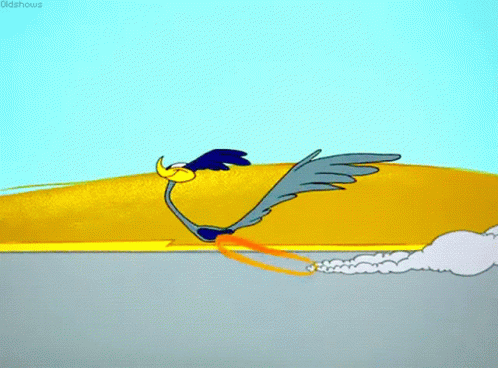 Speedy stage preview
Stage 2: Sunday 7th May – Teramo – San Salvo – 201km (Flat)
Easing everyone into the race gently, the time trial will be followed by a flat stage, and the bunch will hope that the GC teams don't get involved as the sprinters teams take control. Continuing north up the Adriatic coast, the peloton will have a couple of blips to deal with on the profile but nothing that will stress anyone unduly, with two category 4 climbs offering a smattering of KOM points and two intermediate sprints which might be a little spicy, particularly the second which comes at the top of a hill in Chieti.
WHAT TO EXPECT: a breakaway composed entirely of Italian pro-Conti teams. A fun battle for KOM points. Panic at the intermediate sprints. A bunch sprint for the win.
HOT TIP: Mads Pedersen is here to win 8 stages and the ciclamino jersey. And he's going to start with victory tomorrow.
Lena's Giro Antipasti

Stage 2: From Teramo to San Salvo. When I think about Italian city names that is exactly what I expect. Melodic, multi-syllabic and with many vowels.
I'm especially fond of Teramo, so I got curious about its meaning. That turns out is a tad more complicated than expected. Very often city names are defined by their surrounding geographic features. It's the same with my own city, Koblenz. Today's name originates from the Latin word confluentes - to flow together. Considering two major rivers merge here it's rather fitting.
But back to Teramo. The city is not only surrounded by two but by three rivers. You can probably imagine what my expectations were.
However I forgot one major point. The whole reason my city got a Roman name. The Latin tendency to imperialism and to take over and integrate every swath of land they got their hands on. They did that so well that we don't know what Castellum apud Confluentes was called before becoming Roman.
Teramo originates from Interamna which in itself also means to flow together. Just derived from Ancient Greek instead of Latin. Teramo 'joined' the Romans a few hundred years earlier than my city and received a new Roman name for bureaucratic purposes. Interamna was quite popular. At least two other ancient cities in Italy were called that.
Teramo was known as Interamna Praetuttiorum for differentiation, the second part of that name referring to the tribe living there. What they called the city we don't know.
Now if you're familiar with the different regions you might think: 'that sounds slightly familiar.' And you would be correct. After the fall of the western Roman Empire the name Aprutium derived from Praetutii gained so much popularity that it overtook Teramne which was the shortened form of Interamna. The names coexisted for some time with Aprutium being much more popular. So popular that it began not only to refer to the city itself but the whole region.
And over the centuries Teramne became Teramo which is one of the the four capital cities of Abruzzo.
Italian to go
by Emma Bianchi
Ciao ragazzi!
The first Grand Tour of 2023 is finally here, and three weeks of suspense-packed Italian racing lay before us. Although, when asked, many people will tell you that the unforgettable battles of our favourites on the road are not the sole reason they put on several hours of live cycling coverage every day - for many, the cultural aspects of the region a stage is visiting are just as important. My dad at least will exclaim 'Oh, those views! Look at the mountains! This city, so beautiful! See, we've been there!' whenever I put on any Grand Tour stream.
This is why I have decided to bring you some small bits of Italian - Italian To Go if you will - with each stage, so we all can better understand the people living in the country we will see almost every day for the next three weeks. We will learn an idiom each day and a curse word every other day.
Oh, and we will also be building a bicycle over the course of the next three weeks: by learning a technical term every stage, accompanied by a simple illustration by me that we can add on to with every new word.
This will function as a small companion piece to Lena's Giro Antipasti where she will introduce you to a cultural landmark of each day's stage - if you haven't already, go read that too. I can truly recommend it.
Enough with the introduction, let's get on with today's stage!
The Giro d'Italia is kicking off with a 19.6km individual time trial along the Adriatic coast, and for that we give our riders the following idiom:
Avere le carte in regola. It literally translates to 'having the cards in order,' and means to have all the necessary qualifications or requirements for a task ahead. For example, if someone is applying for a job and they have all the required qualifications and certifications, they can say they 'have the papers in order' or 'have the cards in order' to show that they are fully qualified for the job. Still, this idiom is not only used in the professional sense, but often in everyday conversation.
Let's hope that for today's ITT, everyone has their cards in order and is ready to take on the job of riding the Giro!
Every good thing starts out small, and so do we in building our bike. The first thing we are going to need is il raggio - the spoke. Spokes play a crucial role in the performance and safety of bicycles as they help to ensure that the wheels are strong, stable, and flexible, which is essential for a smooth and comfortable ride. For a whole wheel you obviously need several raggi. You can see ours here:
That is it for today, thank you so much for reading. A domani!
Canzone dell'Amore Infinito
The Giro 2023 Playlist, by Stine 'DJ Momo' Agerbæk
This should probably be titled 'The Momo tries to make sense of the inevitable chaotic beauty of the 106th Giro d'Italia through 3 years of high school Italian, off-topic references AND decades of highly eclectic musical nerdery serial mixtape', but that just didn't really have the same ring to it…
Right. It's Giro time. *deep breath like I'm the one going into the opening ITT* The classics season seems simultaneously like it was yesterday and several years ago, but the GT calendar waits for nobody, not even DJs… So this very first Mixed Replay x WriteBikeRepeat crossover will somewhat be the mixtape equivalent of playing for a new audience for the first time aka 'press play and hope for the best,' but I hope you'll enjoy it nonetheless.
The playlist will have songs added daily - with a brief note on the selection for the day found here and occasionally in longform version at Mixed Replay.
1-4: Warm up
1: Rossini (Royal Philharmonic Orchestra/Lamberto Gardelli) - Guillaume Tell: Overture
Maybe a cliché opening act, but who cares? It just works for this purpose!
My nerdiest brain-corners are yelling about opera plots and how this doesn't qualify as an 'Italian Overture' by not having a fast-slow-fast structure - but as it's an overture BY an Italian and we're short on time here, those corners will have to chill for now.
This specific 1973-recording is still spine-tingling in its rising intensity as the  'andante, allegro, allegro vivace' (and then some!) parts essentially takes us all the way from the seemingly coastal calm of the opening ITT into the utterly overpowering madness of the final third in the course of 6 minutes and 16 seconds.
2: Spagna - Call Me
You can't do a Giro playlist without ItaloDisco, right?
Especially not when it's as good as this one.
I unironically consider this gem of 1987 single from Ivana Spagna to be pure pop brilliance and it captures the anxious anticipation of a new crush (or you know; the season's first Grand Tour) while also making you reconsider pastels as a fashion choice, which is impressive and Giro-appropriate in its own right.
(And yes, the title has suddenly also become frustratingly relevant for  what seems to be the entire Jumbo Visma team reserve-list…)
3: Umberto Tozzi - Notte Rosa
I'm writing this on the eve of La Corsa Rosa. And I know that the title is partially a reference to a yearly event further up the coast in the region of Emilia Romagna, and that using it for an Abruzzo start might be tantamount to putting pineapple on pizza… But it's a song that's unlikely to fit in later vibe-wise, we are still on the same Adriatic Coast line, and it's the Giro, so anything pink goes! Including a full-length 1981 New Romantics pop-single about hoping, longing, dreaming about love, affection… or bike-related glory obviously!
4: Gigi D'Agostino - L'amour Toujour (L'amour version)
This is SO dumb. I am not even gonna pretend it's not. It's a quintessential Y2K Italo Dance anthem ffs, what did you expect?
But ever since the Giro decided to use Amore Infinito as their tagline I've not been able to separate these two things in my mind, and now, neither will you. You're welcome.
All jokes aside, it's the full version (the last 4:02 makes up the radio edit), it's ridiculously catchy and I once saw a short video of Filippo Ganna triumphantly dancing to it, which was beautiful and silly and perfect. So this song is also my prediction for Stage 1…
(I can't find the video in question and it's breaking my heart, so if anyone knows what video I'm talking about, please help a DJ-girl out?)
5: Stage 1, AC/DC - It's A Long Way To The Top (If You Wanna Rock 'N' Roll)
one-song recap
So that happened… Can't exactly classify it as a major surprise, even if it was decisive and impressive and probably a whole host of similar adjectives…
On a smaller scale I'm personally stoked for Tao and low-key excited about João's recent membership of the moustache-peloton club and thankful that everyone seemed to make it through to tomorrow!
However in an absolutely predictable turn of events half the internet seem ready to declare this entire race decided by now, a sentiment that the parts of my heart still scarred and reanimated by the fever dream that was the 2018 Giro feel might be a little premature.
So today's pick is a gentle reminder for everyone (especially off-bike) that a GT is a 3-week endeavour. And a probably less gentle reminder to every rider who overcooked it on the final ascent today. There is indeed still an awful long way to the top.
The Watch Zone
Keeping an eye on a few riders in particular…
Young rider watch – Matthew Riccitello, youngest rider in the Giro d'Italia, acquitted himself well in the time trial despite being a diminutive climber, coming in 101st, 2:45 down on stage winner Evenepoel.
EF Education Watch
Did I decide that my token team for the Giro would be EF based on killer jersey, cool characters and general vibes? Yes, yes I did. I'll follow the progress of Vaughters' team throughout just for fun. So, how did they fare on stage 1? I'll tell you, with the help of the lovely people at FirstCycling.com.
As alluded to earlier, Stefan de Bod had the best day out for EF, coming in 17th overall, with Alberto Bettiol second best for the team. Not such a good start for their GC hopes, with Rigoberto Uran losing 1.36 to Remco and Hugh Carthy losing 1.56, and with two more time trials on the menu, well, let's just say EF are looking good for some fun stage battles.
Any Other Business?
Because sometimes stuff happens that just doesn't belong anywhere else. Today, it was this absolute classic soundbite from Tao, captured for posterity by our very own Anna. Until tomorrow, we leave you with Tao Geoghegan Hart...
---
💡
If you have enjoyed reading this post, why not subscribe to be notified whenever new posts go live. If you'd like to show your support for my free cycling content, consider
buying me a coffee.
And if you'd like to hear from me more regularl
subscribe
.