Serving up the pointiest so-called 'flat' stage for the peloton to contend with today, the Giro organisers must have fancied themselves La Vuelta in disguise - however the day saw a return of the inclement weather and any similarity with the Spanish Grand Tour ended abruptly. It was a day that met expectation completely - a large breakaway, featuring many of the usual suspects within its number - whilst also managing to surprise - after week 1's talk of 'giving up the maglia rosa' there was no indication that today's changing of hands was in any way pre-engineered. Joy for Groupama-FDJ and a different shape to the Giro peloton going into a decisive mountain stage tomorrow.
We're operating with a skeleton crew today as some of the team are enjoying their weekends (how very dare they) - but there's still plenty to get stuck into, and yet in slightly abridged form so you have plenty of time to enjoy your evenings. Read on, fair cycling fans...
Today in review - featuring WHAT 3 WORDS
Speedy stage preview
Canzone dell'Amore Infinito
Codetta
Today in review
by Anna McEwen
The race that started out in glorious sunshine in Sierre, Switzerland, turned out to be a race of opposites with very different attitudes to the day adopted by peloton and the break. As the race got underway, it seemed a day that could go to a bunch sprint or another day of glory for the breakaway.
The plan of the GC teams soon became clear as by the time they reached the first and only major climb of the day, Passo Del Sempione, a break of 29 riders had been established, including a handful of the usual suspects.
KOM points were battled for and went to David Bais, meaning that our favourite French goat herder was knocked off the top spot in the King of Mountain competition.
The race plodded on with INEOS controlling the peloton and they showed no sign of wanting to catch the break. We settled into wondering when the break would end their cordial relationship and turn on each other (though hopefully not quite like in the previous stage).
As the riders criss-crossed over the border between Italy and Switzerland, the weather turned and our familiar foe, the rain, returned.
We had to wait until 62km to go before the break started to test each other, Alberto Bettiol the first to go on the attack. But each move was pulled back in. Finally, it was Laurenz Rex and Stefano Oldani who managed to break free. Davide Ballerini was able to solo across to join them. The three worked together to pull their lead out from the chasing group to 26 seconds, and they were joined by Toms Skujiņš, to make it a quartet. They didn't have it easy time of it as the chase was on behind, led by Movistar.
This was the state of play for kilometre after kilometre, the front group working to extend their lead, the chasers not quite able to reel them in. But by 4 km to go the gap was down to 13 seconds and no one was certain from which of these two groups the winner would spring. We held our breath: would it be the front group or the chasers snapping at their heels.
Within a stone's throw of the finish, the group came together. Bettiol was again the first to attack but from too far. Those who had anything left at all, gave it. It was Nico Denz who went from Thursday morning, never having won a stage of the Giro, to this evening having won two.
Derek Gee kept with tradition and took second, to the disappointment of his ever-growing band of fans.
Whilst we were recovering from elation or heartbreak, it was time to turn out attention to the maglia rosa group who were racing with the fearsome ferocity of a Sunday afternoon club ride.
So, whilst we all had time to go read a book, or cut the lawn, or bake a cake as we waited for them to arrive, Bruno Armirail wasn't so relaxed, keeping an eye on the clock as it was possible that he would be going home in the pink.
The bunch came in 21 minutes and 11 seconds later.
So where does that leave us? Joy and heartache for Groupama FDJ as Thibaut Pinot concedes the maglia azzurra to Davide Bais of EOLO-Kometa, the team exchanging it for the maglia rosa, so not a completely terrible day in the office for them. Armirail looked elated in pink and being the first Frenchman to wear it since 1999 he had every right to.  João Almeida continues to wear the youth jersey and Jonathan Milan stays firmly rooted in the ciclamino.
What Three Words
Toms Skujiņš accurately predicted that before the stage it 'Could Get Messy', and it felt like a race of two halves, controlled in the GC group but that final skirmish for the line was indeed quite messy. His feelings post-race he describes as 'Soggy Italian Sandwich' - make of that what you will.
And Charlie Quarterman gave us a what seemed like a contradiction at first 'Full-gas Or Controlled' but he turned out to be spot on. The GC group was controlled, and the break was absolute full-gas! After the race his lasting impression is of the 'Cold Fast Descent'. Here's hoping you have a nice blanket to hide under and a hot chocolate now, Charlie.
STOP PRESS! A late entry to the What3Words gang, Canadian breakaway sensation Derek Gee share his three words - pre-race he felt 'tired, sore, excited,' - understandable, really. And afterwards, following another storming day and coming achingly close to victory - 'cracked, happy, disappointed.' Mixed emotions.
Thanks to the riders for taking the time to share their impressions with us.
Speedy stage preview
Stage 15 - Sunday 21st May - Seregno - Bergamo - 195km (Mountains)
Described as an 'urban' mountain stage, the first part of tomorrow's profile may be a case of déjà vu, for the first 60km or so at least, for the grizzled, battered peloton, as they face another category 1 climb early in the day. The Valico di Valcava is 11.6km of climbing at an average gradient of 8% - tricky, and made trickier in that the difficulty increases, with the 3 kilometres prior to the final one a leg-breaking 11.3%, with pitches of up to 17%.
Following the summit it's a very different scene to stage 14, and after stalemate in the GC for a full fortnight, the setting for the second half of stage 15 is one that should entice a battle of the protagonists. Two category two climbs in quick succession will split the bunch as the race heads towards the finish line for the first time, before looping back around and heading over another cat 2 climb, Roncola Alta, from which there are 30km to the finish line in Bergamo.
WHAT TO EXPECT: This stage has shades of last year's stage 14 around Torino, where the GC group were spread all across the road in an explosive day that saw a reshuffle of the overall standings. This tie around the climbs are longer, but with plenty of ups and downs there will be little respite for the tired peloton on the last stage before the Giro's second rest day.
HOT TIP: With the second week of the Giro defined by breakaway winners, it's hard to look past an assertion of dominance from the GC group tomorrow. I think they will launch into action ahead of the final week and I think a thusfar dormant PRIMOŽ ROGLIČ will finally make his mark on the race.
Canzone dell'Amore Infinito
So - today's musical jeopardy can be summarised in 3 (ish) categories: 'Miffed riders', 'G's sassy history lessons' and 'Giro D'isney'.
There's a fair bit of swearing in some of the songs, so to mimic the UK commentators, here's something that vaguely resembles a heads up: Swearing ahoy ahead, enjoy!
48: Stage 14: Beatrice Eli - Trust Issues
Poor sprinty-bois
Did today's stage count as flat? Like; sure it's almost flat-flat apart from that pesky 20ish km Cat-1 climb right at the beginning…
While I think I get the idea behind the course design, I also fully get if any of the sprinters have an urge to yell 'THIS IS WHY I HAVE TRUST ISSUES!' all the way up the mountain, but I suspect they might need their breath for y'know, climbing and hoping that the next sprinter-ish stage might turn out to be more in their favour… Or at least Rome? Right?
49: Stage 14: Calvin Harris - Acceptable in the 80's
50: Stage 14: Dr. Dre + Snoop Dogg - Nuthin' But A "G" Thang
Don't call it a comeback, do call it a clapback
Geraint Thomas! You damn legend! That interview clapback about why the 'feedback' (read: 'unsolicited 4 Yorkshiremen-ing') from ex-riders, fans and journalists bemoaning how 'riders were tougher in the 80s/90s' is utter nonsense is up there with the actual mic drop moment from Paris 2018. Watch it. Then watch it again. Then salute G, the Peloton King of the Clapback!
So of course the podcast-host/GC-ace deserves two songs. While the first is self-evident on a topical level too, there's more to the 'G' Thang than just the name alone. First off it features a reference to the legendary 70s blaxploitation hero Dolemite, who obviously shares a name with the fearsome mountains we'll get to next week… And second, it features some pretty silly (sorry, ahem, I mean, gangsta') food-related bars, reminiscent of the Gangsta' of Dad Jokes recent foray into italian cuisine puns and even one that fits this morning's gem of an interview:
'When I'm on the mic, it's like a cookie they all crumble…'
On top of this, these choices also show that the weather in Denmark has finally gotten warm and sunny enough for my brain to primarily operate in electropop and old-school hip hop. And when the tunes fit THIS well, who am I to complain?
51: Stage 14: Samuel E. Wright - Under the Sea (Disney's Little Mermaid)
52: Stage 14: Encanto Cast - We don't talk about Bruno (Disney's Encanto)
Here it is; the Giro/Disney/latin-genre crossover that was always going to happen…
The moment I mentioned the summery weather in Copenhagen, I felt horrible guilty towards the entire Giro peloton who yet again had to deal with weather that was… well, wet!
Intermarché's Laurens Rex showed that not only has he hidden skills in throwing bidons towards train operators (even if they can't catch) - he is also a very athletic swimmer! On the bike!
Later in the day - once the main peloton finally made it to the line 21+ minutes after the winners and breakaway groups - Bruno Armirail (Groupama-FDJ) was confirmed as the new maglia rosa, and even if the song says we aren't supposed to talk about his namesake, today we will!
53: Stage 14: Lily Allen - Not Fair
Close but no cigar
While the non-breakaway sprinters probably hummed this as they sat out on the 'is it though…?' part of the otherwise flat stage, this song is dedicated to the collection of 2023's nearly men and heartbreak-breakaway riders, who all seemed to have found their way into today's big front group, and where their current packleader Derek Gee (IPT) ended up getting beaten (...yeah…) on the line at the very end today.
Commiserations and cheers to every single rider who haven't reached the full *ahem* climax *cough* of their breakaway efforts yet this year, I hope you do at some point this season, if not in this race!
Codetta
The clip from Geraint Thomas that Momo dedicated two songs to goes front and centre in today's Codetta. Here's the man himself explaining the logical fallacy in the armchair experts' theories over how riders were tougher in the 80s...
Also referenced above, Laurens' Rex proving he might have misunderstood the rules of triathlon, somewhat...
On a day when it was all change for 50% of the jerseys, and only our second repeat stage winner took glory ahead of many of his determined breakaway compatriots, we can all probably agree on one thing, a simple wish for the day ahead...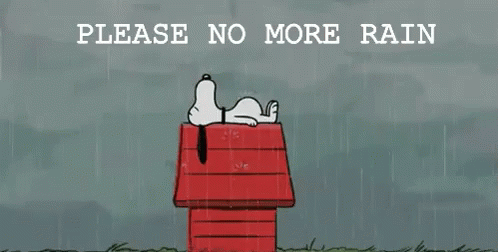 ---
💡
If you have enjoyed reading this post and would like to show your support for my free cycling content, consider
buying me a coffee.
And if you'd like to hear from me more regularly
subscribe
.