Grand Tours, eh. Who'd have them? Give me a one-day race, with its all-or-nothing throw your cards on the table gung-ho approach to racing, over this three-week Hunger Games-meets-chess drama in three acts.
Oh who am I kidding. I love a Grand Tour. Of course I do. They are the pinnacle of bike racing, the ultimate display of endurance, strategy, teamwork and all-around riding chops, and they capture my heart in a unique way three times a year.
And you know I love La Vuelta. I do. I waxed lyrical about it here, before going to spend four days in a field completely cut off from the world of cycling (camping, I was camping. Not like, driving a combine harvester. Although that would be cool).
What I returned to was baffling and frankly quite concerning. As I'm sure those of you who experienced it as it unfolded live will attest, the first week of this year's Spanish Grand Tour has been, well… utterly barmy.
There was the pitch black team time trial which was farcical, the stage 2 neutralisation debacle which was… also farcical. numerous issues with rider safety and crashes galore, a couple of them quite serious, and yet another neutralisation on stage 9, meaning that on the whole, the race has felt like a bit of an anti-climax.
It hasn't been ALL bad though. No, really, it hasn't. Unlike the Giro which had grim conditions AND a backloaded route, we've had some glimmers of brilliant entertainment among the tougher moments, so let's find some positives in amongst the drama, and get hyped for what's to come.
GC Kuss in Pole Position
After a win on stage 6, it was already shaping up to be a good race for Sepp Kuss, the Jumbo-Visma super domestique who rides his third Grand Tour of the year in support of his leaders.
Or does he? Almost halfway through the race, and Sepp Kuss wears the leader's jersey. A jersey which he gained control of on Saturday, and has managed to retain despite yesterday's individual time trial, a discipline which has never been his forte. He only lost around 1.15 to the best placed GC rider on the day, Remco Evenepoel, leaving him still in rojo, clear of second-placed Soler by 26 seconds and Evenepoel by 1.09. Interesting... very interesting.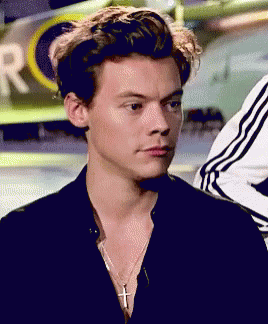 With their incredible strength in depth, Jumbo Visma do have a habit of gifting wins and jerseys when they are able – last year's Vuelta saw three different riders (Gesink, Teunissen and Affini) have a turn in red before the jersey eventually landed on the shoulders of team leader Primoz Roglič (though he lost the jersey on stage 5 and left the race injured in the end) and at first there was a sense that perhaps this was a similar scenario: let Kuss nurse the jersey on behalf of Roglič and Vingegaard until the 'real' GC contest kicks off.
The Durango native has openly stated in the past that he's not keen on leadership, but he lives and trains in Spain* and it's a race he's always performed well at, and with the team teasing at the idea that perhaps 'GC Kuss' might actually be a viable option, none of us really know what's going to happen anymore, but there is one thing that's absolutely certain: EVERYBODY liked that.
Oh, and the moment he stood on the podium and downed a massive bottle of bubbly was epic.
*CORRECTION: Sepp apparently lives in Andorra. But he has openly stated how much he loves Spain and he does train there so it still counts!
The Coming of Age of Lenny Martinez
When the super-breakaway of stage 6 left Groupama-FDJ's Lenny Martinez in red, it marked a new chapter in the race's history, as the diminutive Frenchman became the youngest rider ever to wear the leader's jersey at the race.
It was an exciting development for a number of reasons. France has been awaiting its next big GC hope for some time now, and with Thibaut Pinot retiring this year, there's a neat symmetry to the rise of Martinez to the fore. Of course, he's got years ahead of him to develop into a fully formed GC prospect, but the early signs are good.
It's always a special thing to see a young rider wear a leader's jersey; to observe how they mature as they rise to the challenge, and Martinez may only have had the jersey for two stages, but he did his team, and the race, proud in red. Currently 5th on GC after the time trial, his next challenge is to see how high he can finish on the final standings, and how his body will react to the rigours of a three-week race.
Unpredictable Overall Battle
Debate has raged over what makes for an interesting GC battle this season, after the Giro d'Italia was declared 'boring' despite the GC being undecided until the final days. The Tour de France held out until the stage 16 time trial when Jonas Vingegaard effectively hammered a few extremely aerodynamic nails into the GC coffin, but there was still plenty to be excited about until then.
Here at La Vuelta there are quite wide time gaps as you cast your eye down the top ten, but a sense that they won't mean much with plenty of huge mountain challenges still to come. Even the top team at the race aren't clear on who is their leader, and with three irons in the fire and a healthy dose of chaos still their modus operandi, Jumbo-Visma could bring the drama all by themselves before you even look to the likes of Ayuso, Almeida, and Evenepoel.
Remco Doing Remco Things
It's Remco's world, and we're just living in it. Or is it? While the Belgian wonderkid has been on the offensive in parts of the race so far, he's also shown he's not infallible. So what's the Soudal-QuickStep main man been up to? A stage win, a crash that could possibly have been avoided, and sprinting for bonus seconds – we know he does this, and it's fair enough, though unlikely to matter in the long run. Oh and don't forget, the best time trial of all the GC contenders.
These are all pages right out of the Remco playbook, but the question remains, as it often does: how will he fare in the higher mountains? The odds are stacked against him as Jumbo-Visma have proven they have three strong options, so can Remco find a new trick to work a bit of magic on the Jumbo bees, and the rest of his rivals? It remains to be seen.
Angliru Looms Large (and the rest!)
There's SO MUCH still to look forward to in this race. The monstrous peak of Angliru, the iconic Cols d'Aubisque and Tourmalet, and plenty more rigorous mountain tests lay ahead of the riders.
Of the remaining 11 stages, three could be classed as flat, and of the remaining eight, six are summit finishes. There are a whopping FIVE Especial category climbs, eight category 1 ascents, and the absolute insanity of stage 20 where all hell will break loose in the town of Guadarrama outside of Madrid as the GC will still very likely be on with 10 categorised climbs on a mad, lumpy circuit that looks set to be extremely fun (read: a complete NIGHTMARE for all involved, but cracking entertainment for all of us watching back home).
SO. There it is. It wasn't ALL bad, no? And look what's still to come. Beginning today with a summit finish that looks likely to favour a breakaway winner, and continuing on to further chaos no doubt. Bring it on, and VAMOS!
💡
If you have enjoyed reading this post and would like to show your support for my free cycling content, consider
buying me a coffee.
And if you'd like to hear from me more regularly
subscribe
.